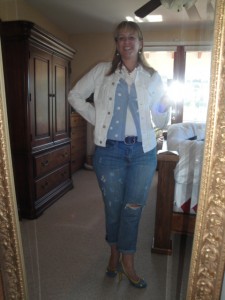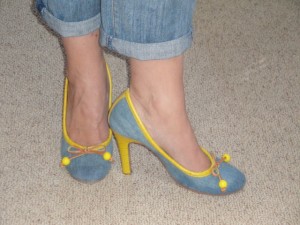 This was my Shoeper Shoe Challenge # 51
This is a shoe I don't wear often, not because I don't think it is cute, but simply is really high.  Even for me.
The Husband loves this shoe.  I think that's because it is really high. 😉
I do, however, love the look of the shoe.  The yellow detail is cheery and I love the tie on the toe.