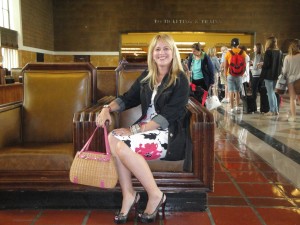 The photo above was taken by Little Brother.  I think he did a very nice job, and I might have to start using his photography skills more often. 🙂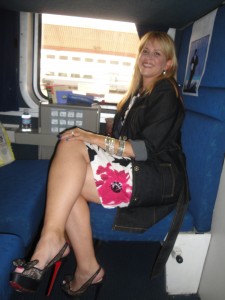 We are finally on vacation!  These are a pair of my most favorite shoes ever.  They are not, however, a shoe that lends itself to everyday wear.  So, when it was time to ride a train to Seattle with the family, I thought… here is my chance!  I think this might be my very favorite shoe in my collection.  The lace is just lovely, and the heel height is towering, yet delicate.  The bow is even perfect.  Big, but not over the top.
Shoes:  Christian Louboutin Satin and Lace Slingbacks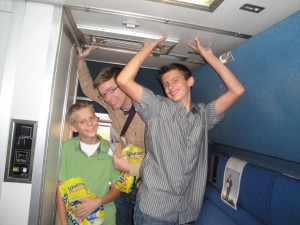 Anyway, here are the boys being silly about being tall in our tiny room an the train.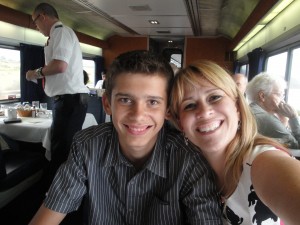 Lunch in the Dining Car.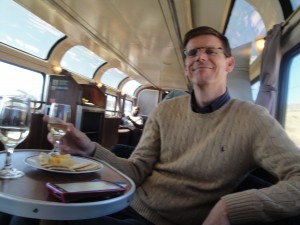 Wine tasting in the Parlour Car.  Lovely.  🙂
If you are following the Shoe Challenge this is pair #47.