One more shoe saved.  If you would like to know more, please visit Shoeperwoman's blog.
This shoe outing was quite fun.
These are a pair of my more outrageous shoes.  They are very high hot pink Versace slides.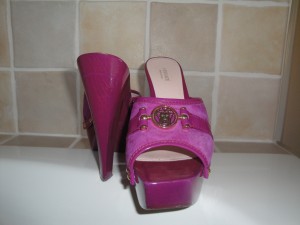 Here is a close-up look.  The gold coin on the front is my favorite!
We went out to happy hour with the fun girls from The Husband's office.  Many yummy cocktails and snacks were had by all.
Mmmmm!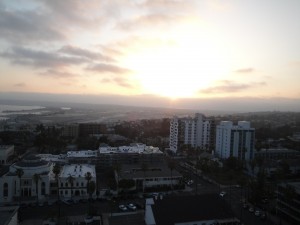 Our lovely view from the table.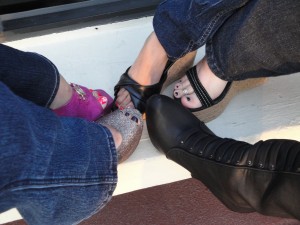 Everyone had on cute shoes!