Favorite boots ever!!  These are my Tory Burch "Jaden" boots.  I fell in love with these boots when I first spotted them in Nordstrom.  I just adore the buckles and how they look just a little bit pirate.  Because of the nice stacked heel, I am able to wear these all day with no discomfort. I bought them over a year ago so they can likely only be found on ebay at this point.
This is another not so wonderful photo.  I'll just say it was super cold outside and the whole family was in a great hurry to get this shot over with! 🙂  It's too bad it wasn't depicted well, but I thought this was a really cute outfit.  It was one of those days where I felt cute and well put together all day long.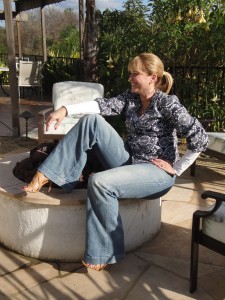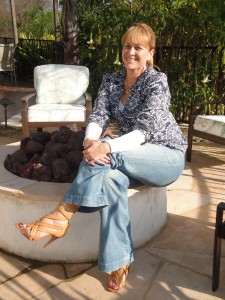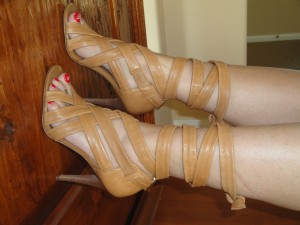 Today I am wearing a pair of Tory Burch wrap up sandals.  It is sunny, but cool out, and I felt like wearing open toes.  This shoe is hard to wear though, because I am never sure what outfit to pair with it.  This challenge has motivated me to just go ahead and wear my great shoes, even if I am just going to watch the kids play basketball.  I am feeling a bit of the 70's vibe today, getting ready for the Spring trends.