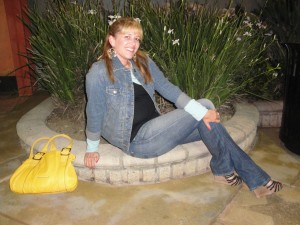 This was a really fun night.  Steve and I went to have dinner at a local restaurant called Gio's while the kids were at youth group.  Gio's is a great place to eat and listen to live music right in our own area.
The red glow in these pictures is coming from the heaters that were keeping us warm and toasty on the outdoor patio.  The shoes are made by Seychelles.  Wedge shoes are so fun and easy to wear!  I love the big sparlky stones on the front.  I am also wearing a pair of my favorite 7 For All Mankind jeans again.  They are a date-night staple.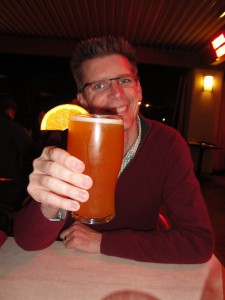 Steve was able to enjoy a tasty beer and I had an Argentinian Cabernet.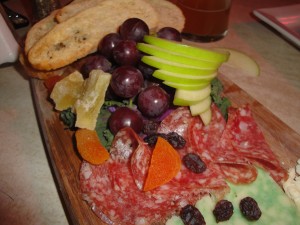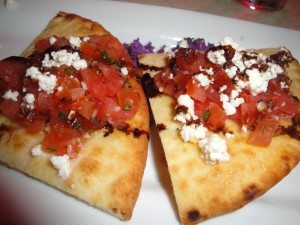 We ate tapas for dinner, which is one of my favorite ways to dine.  I love having little bites of many different flavors.  These pictures show the cheese plate and their version of bruschetta.  The food was delicious!  While we ate, the entertainment was a man wandering about singing Frank Sinatra type music.  It was a very nice time.