Here is a snapshot of today's outfit.  It was a typical workday, and I felt like looking cute, but slightly casual.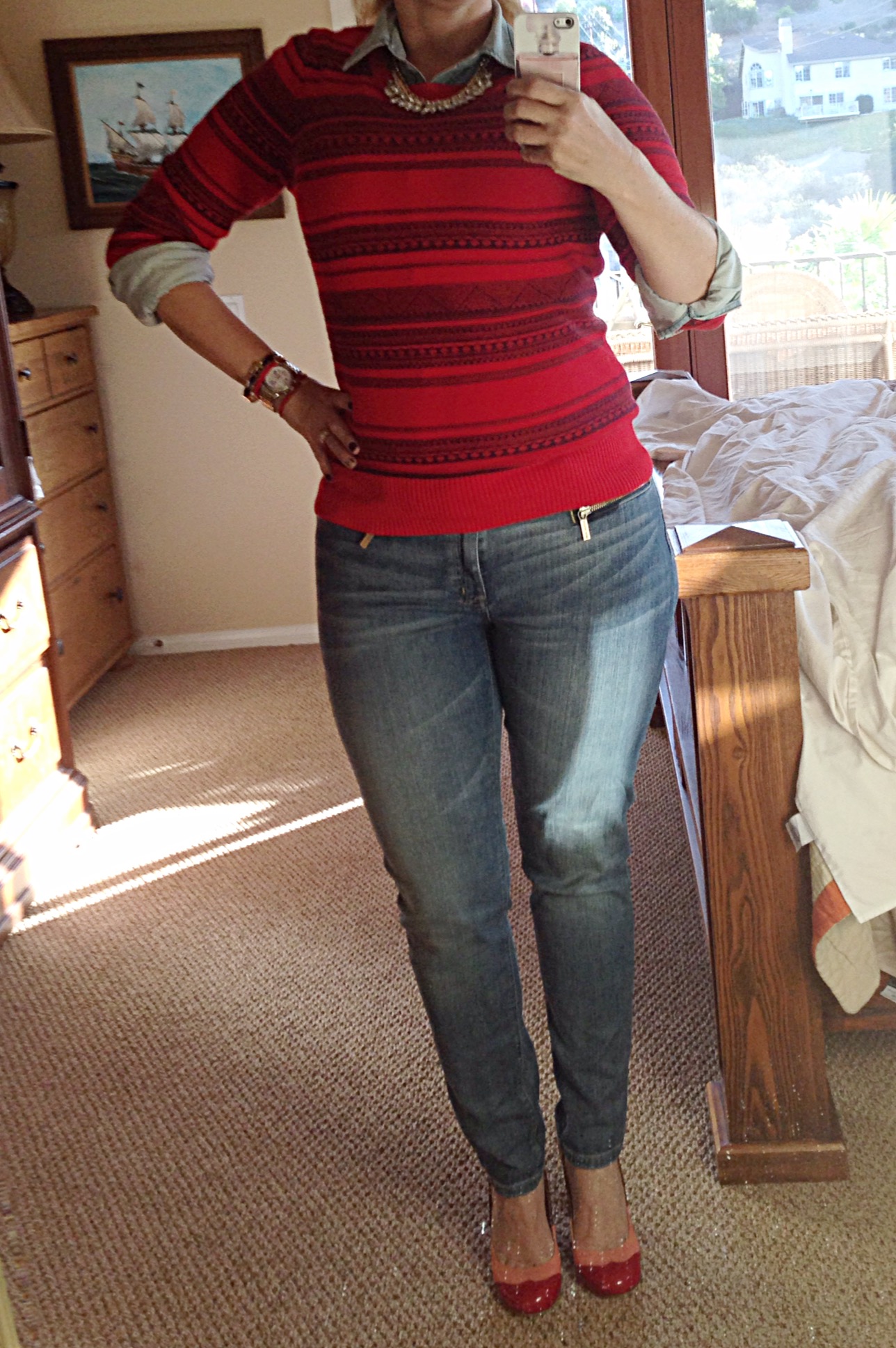 This is a closeup of the shoes, worn on a different day.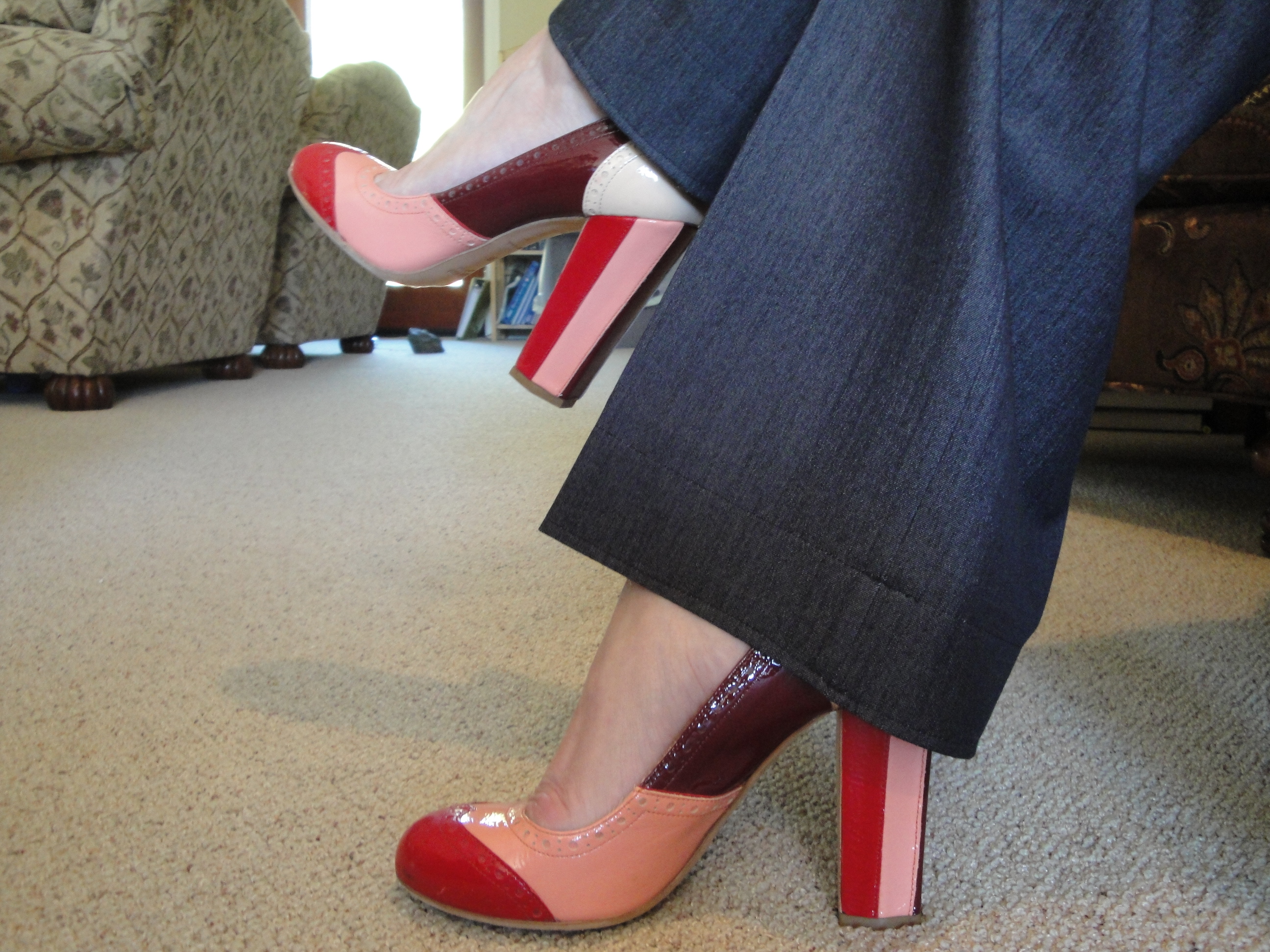 I had to laugh today because I just felt like wearing red, but apparently I was expressing a Christmas look.  Two different people commented that I looked "ready for Christmas."  Not yet people.  Soon… but not yet.
Thanks for strolling by!