Day #3, and the dress had to wait until night-time to come out and play.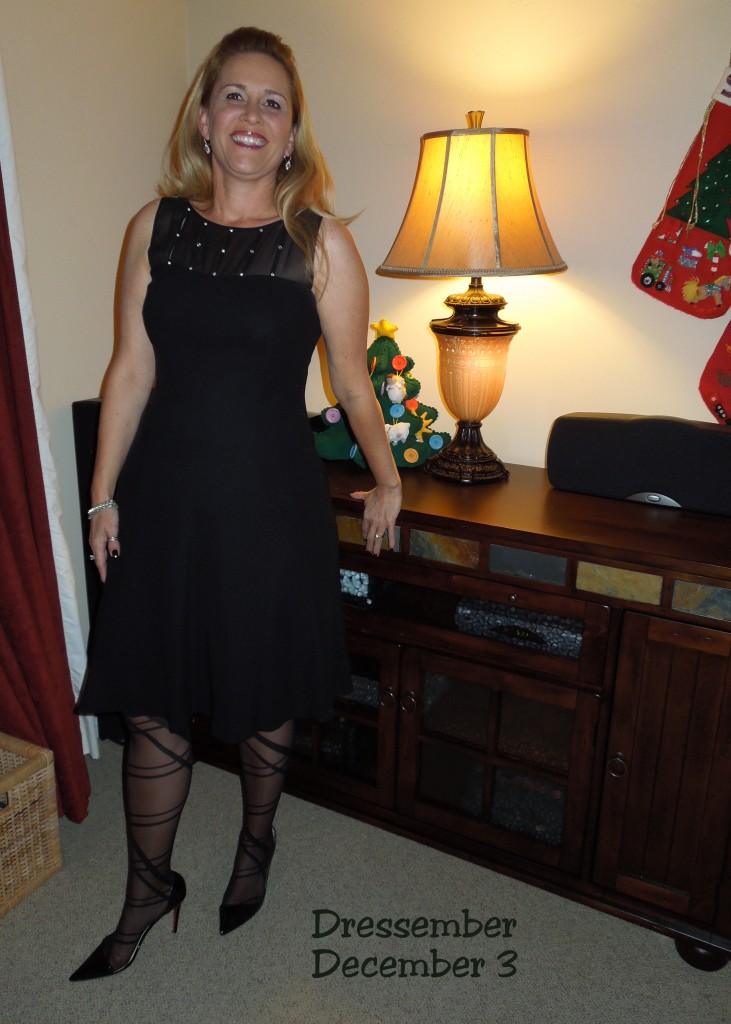 I wore this to celebrate Little Brother's 13th birthday.  We went out to a delicious dinner, and I will give more detail on that in a later post.
This also happens to fall in my sub-catagory of Party Dress #1.  I am curious to see how many party dresses I will end up wearing this season.
The dress is a Jones Wear Dress that I found at JC Penney.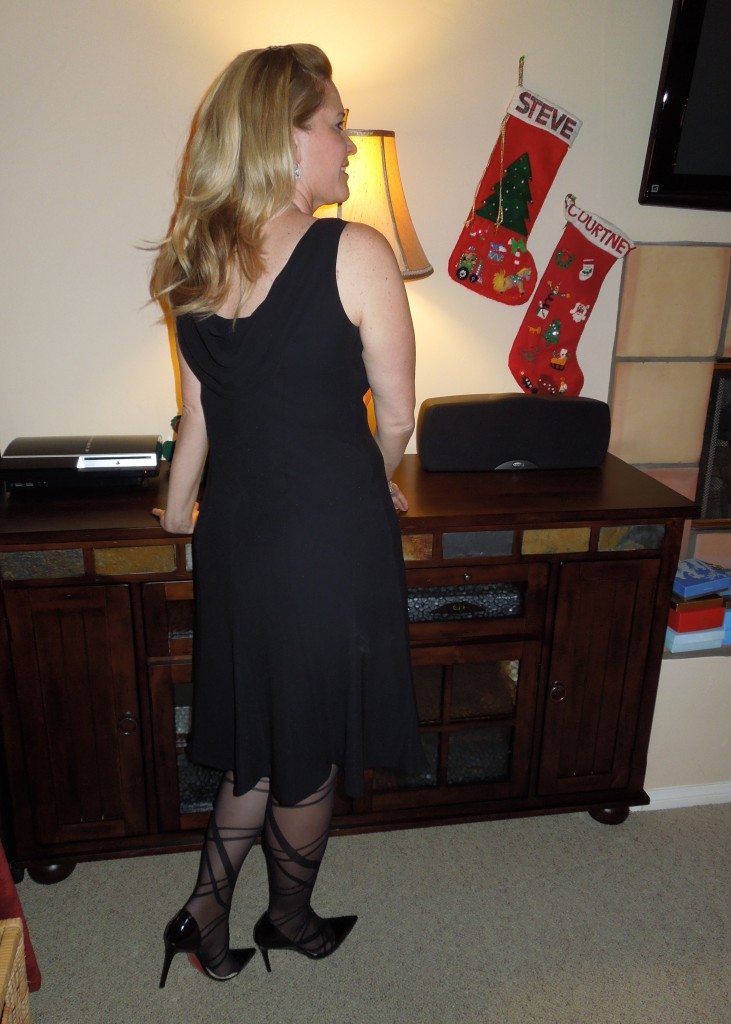 I wanted to show the back, because The Husband really likes how this dress looks from the back. 🙂
To see more dresses, look here.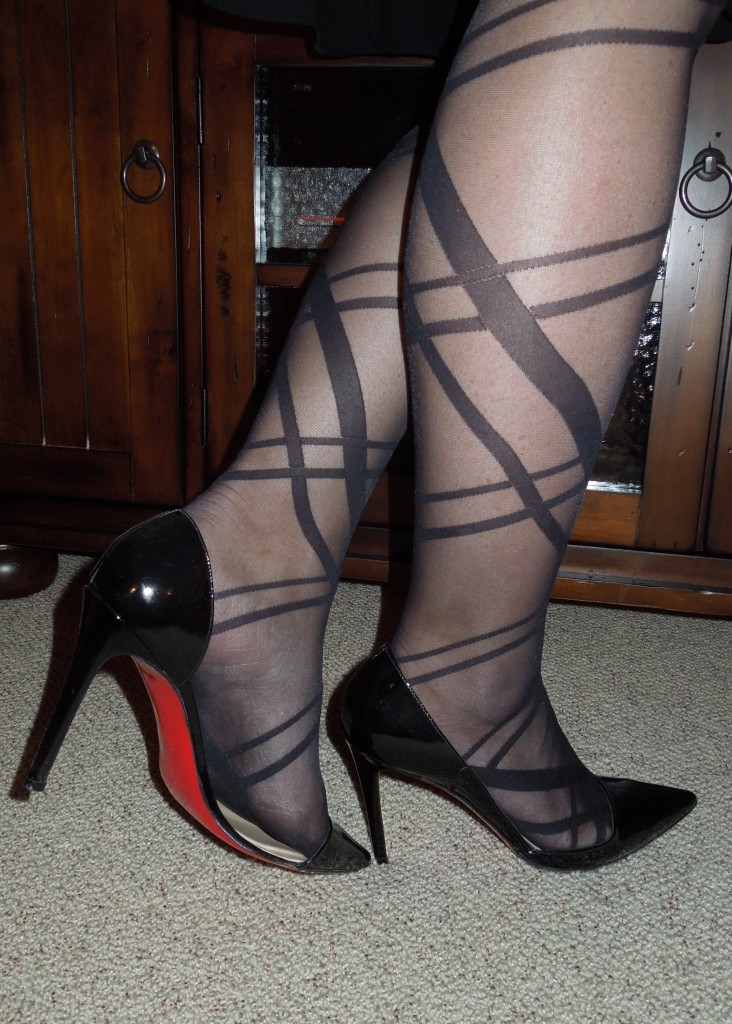 These are my Christian Louboutin NIB Pumps.  I am so glad to have been able to "save" these last night. I love the low side cut on these.  I have not worn them with tights before, and I enjoyed how that turned out.
To see more shoes, look here.
Thanks for visiting!