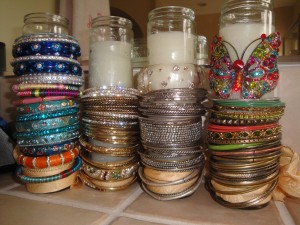 I guess I am going to be forced to admit here, that I am a bit on the compulsive side.  I like to collect things.  Shoes, makeup, perfume, clothes, and currently, bangle bracelets.  However, I am not a hoarder!  (Maybe if I keep saying that, it will stay true!) 😉  
But, back to the topic.  I love bangles!  The picture above is of the ones I have collected, so far.  I keep them on candle jars, because they fit so nicely there.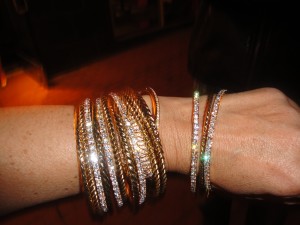 This is a bunch that I wore out the other night, on a date night downtown.  I especially love the sparkly ones!
This must call out to me because there are endless possibilities of color combinations to work with.   Here are a few of my favorite combinations.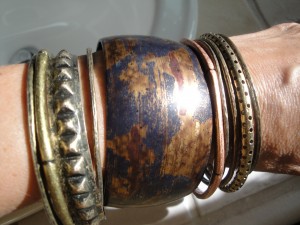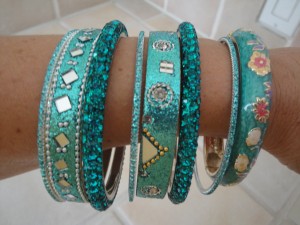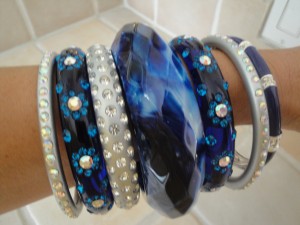 Fun!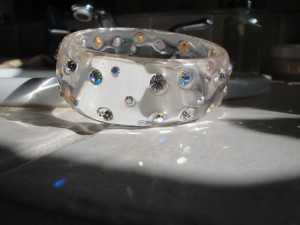 This is one of my all time favorites!  I adore clear lucite, and with the gemstones, even better! 🙂
I guess the question becomes, what bangles do I need next?!?!