Boy, it has been a while since I have done an "Inspiration Monday" post.  I am glad to get back in to the swing of things again.
This is the inspiration look provided by the ladies over at the TwoBirds blog this week is Eva Longoria.  I really like how she looks in this picture, plus, I am always a big fan of wearing all, or mostly all black.  I love her over the knee socks.  I wish I had been able to pull off a version of that look, but it was just not in the cards for me.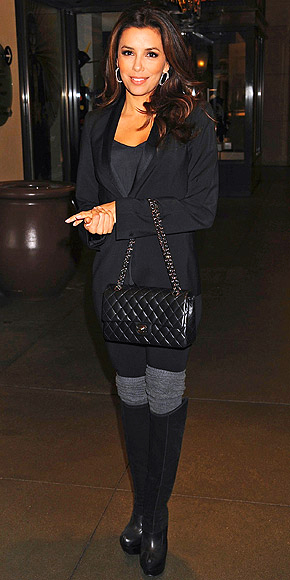 Here is my version.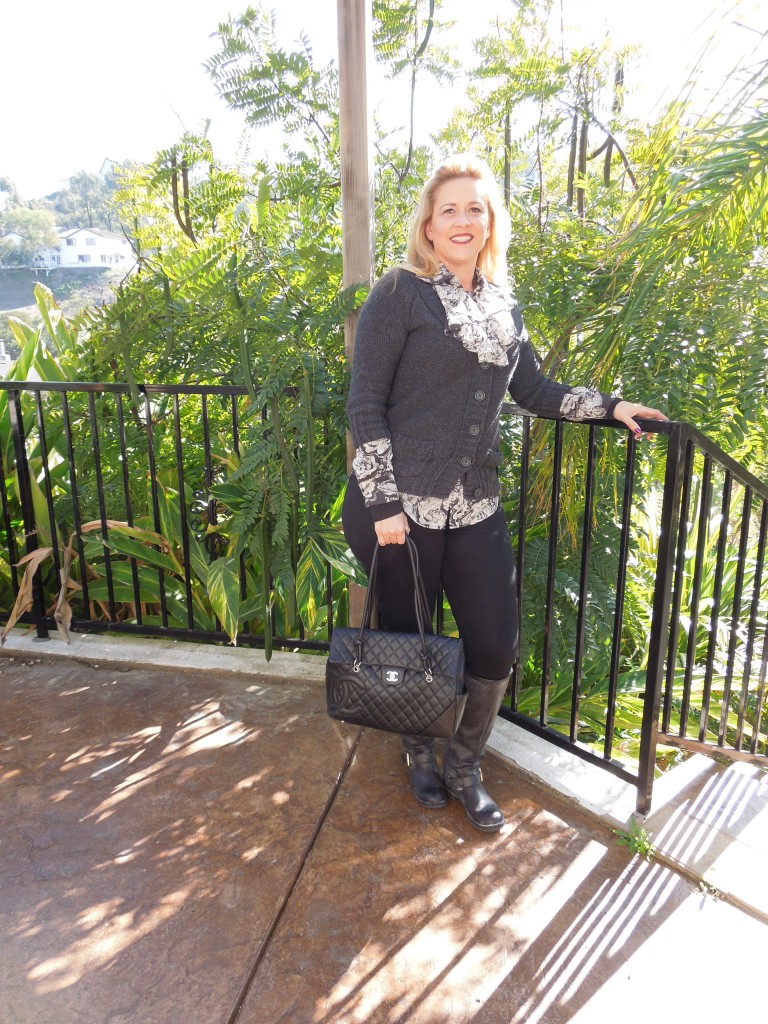 Although I am not super crazy about my pose in this picture, I did really enjoy how this outfit turned out.  I was warm and comfy, but felt that I looked nice.
Thanks for visiting!