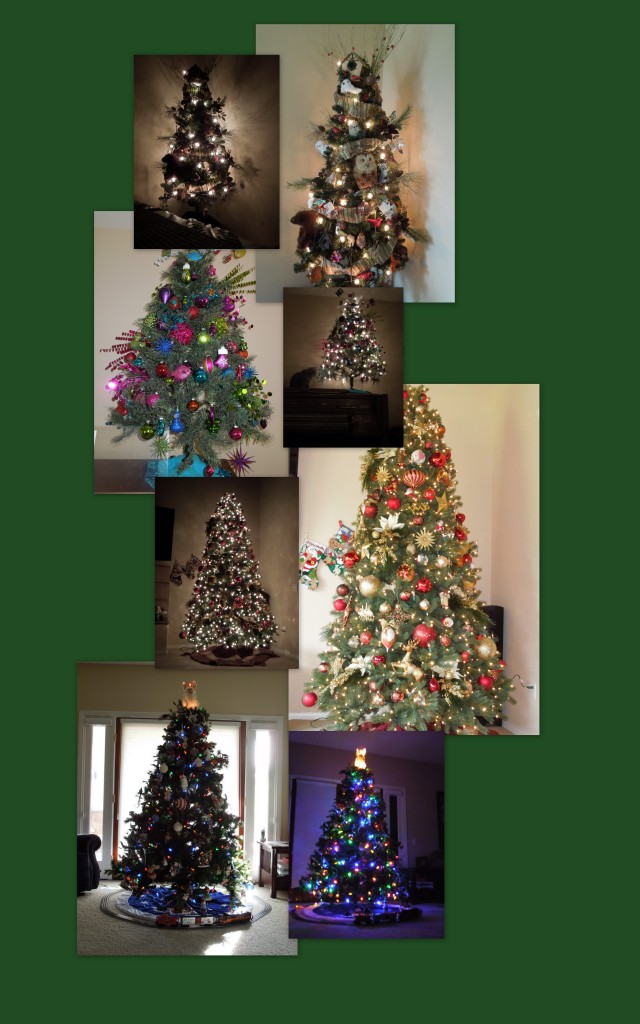 These are the trees I put up for Christmas this year.  There are four of the lovelies, even though I have them shown above both during the day, and at night, which might make it look like eight trees.  I love them all!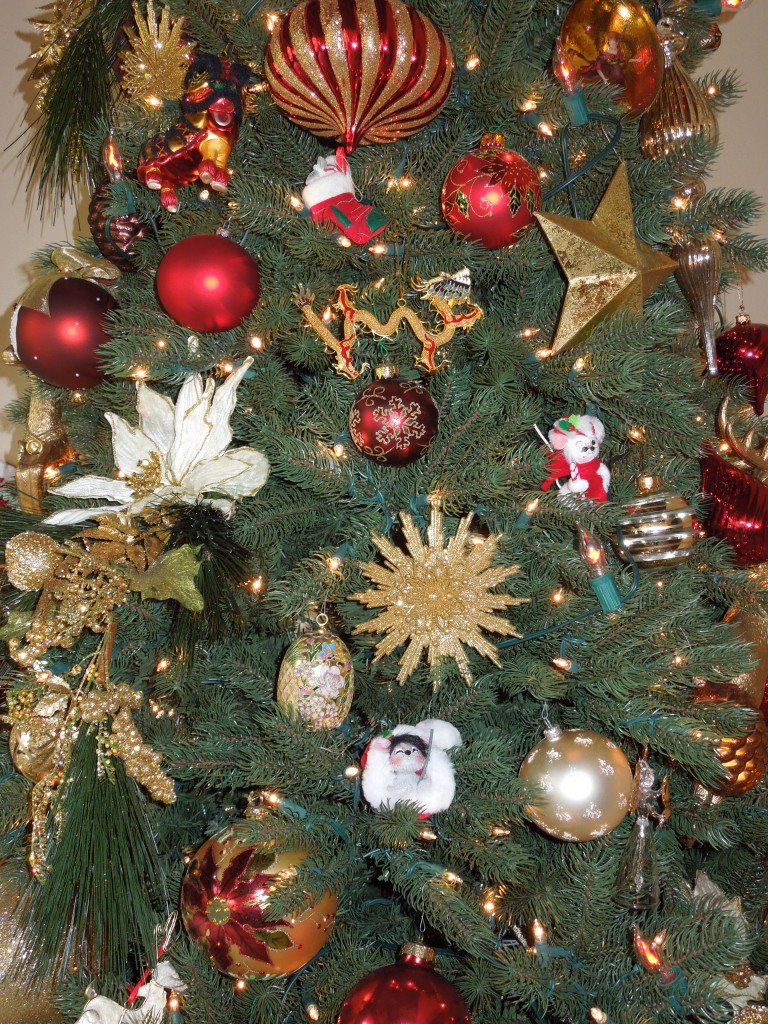 This is a close-up of the big tree in the living room.  This is the one where presents arrive on Christmas morning.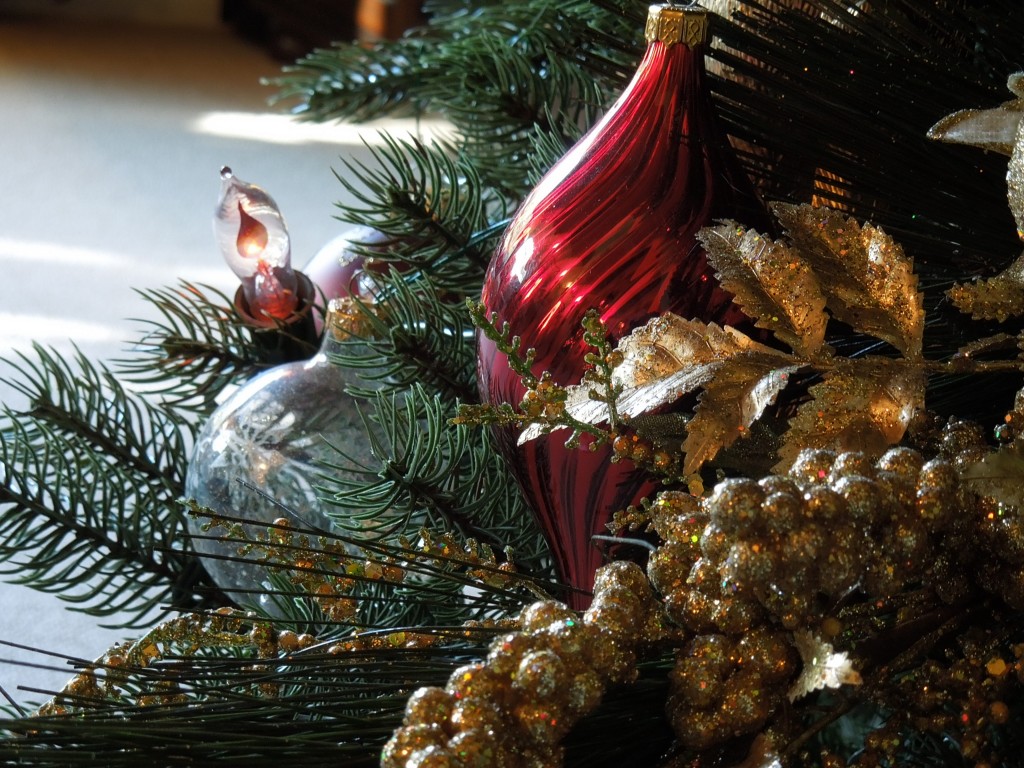 This picture shows the flame lights we use on this tree.  They are the coolest thing!  They really look like flickering flames when it is dark in the room.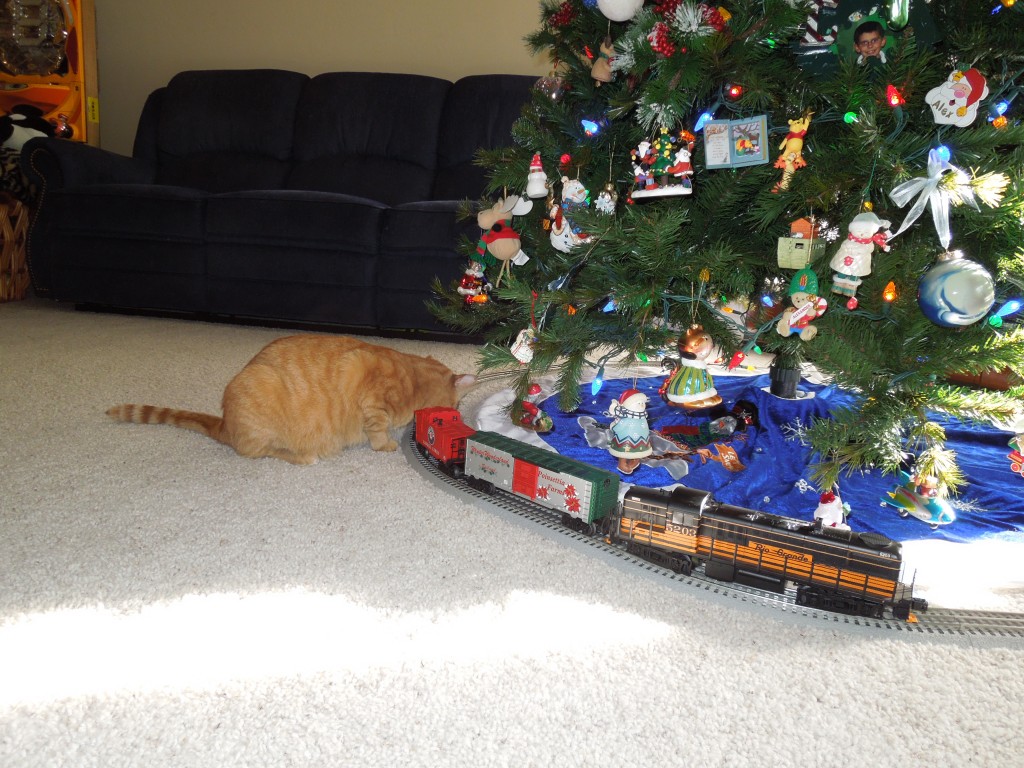 Bing loves the family tree, and especially enjoys the train.  The boys did most of the decorating and ornament hanging on this tree this year.  Little Brother always loves to set his train up around the tree.
Thanks for visiting!