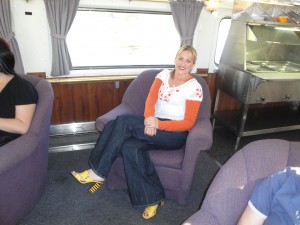 This is my 48th Shoe Challenge.  I am really trying to get to 50, just for another feeling of accomplishment.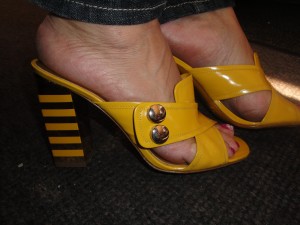 These are a pair of Marc Jacobs that The Husband and I disagree about.  I love them, he does not.

  Never the less, here they are.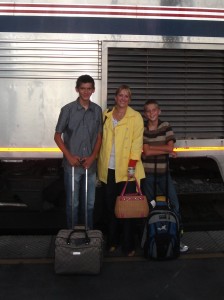 As you can see, we are just off the train in Seattle.  I wanted to show this picture because I love the yellow trench with the yellow shoe peeking out from under the long denim.  I also like this picture, because it shows how huge the train really is!