This Week in Shoes – 9/1 – 9/7 (Saves 1 – 5)

I can't believe I am once again attempting to wear all of my shoes in one year!
As I mentioned before, I am going to join in with the shoe guru
Shoeperwoman
, in this endeavor.  What was I thinking!?!? 😉
At least I started off with a strong week.  Here are the pictures for week one.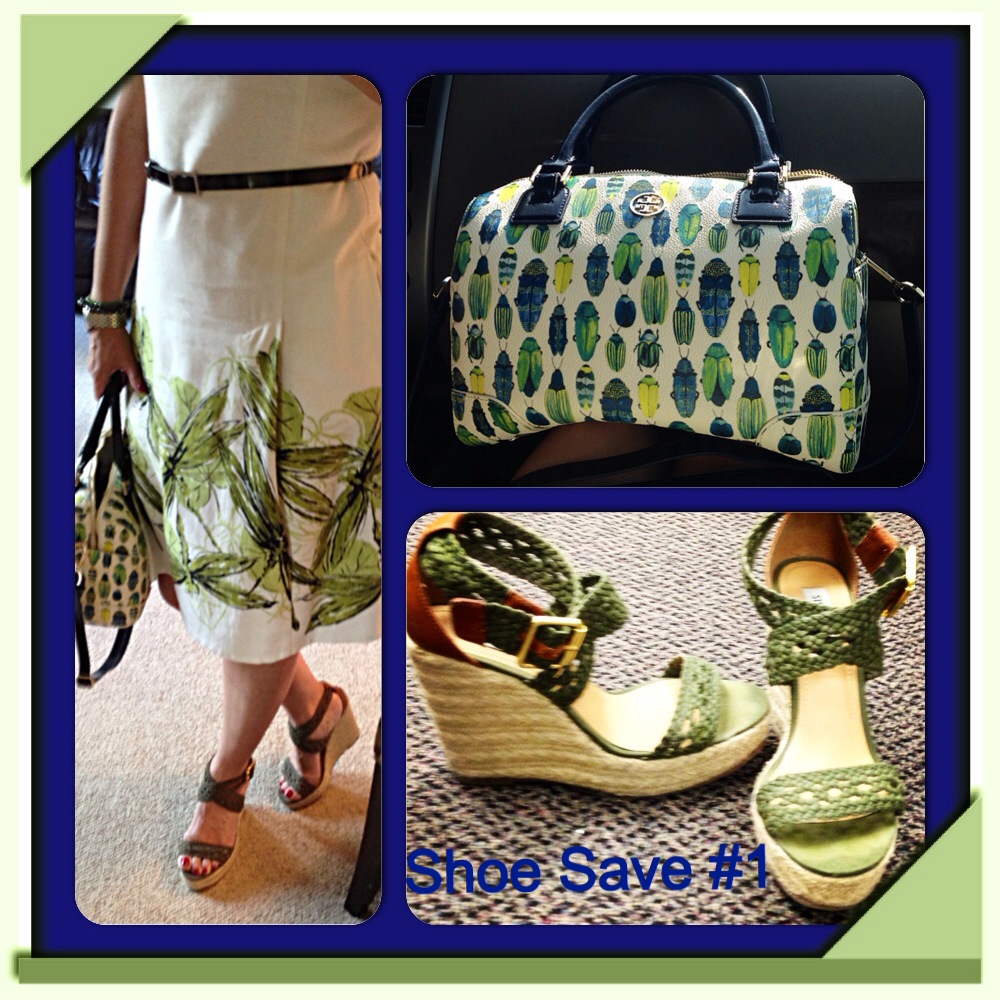 #1  I wore this to church and lunch.  I am loving my new bag, by the way.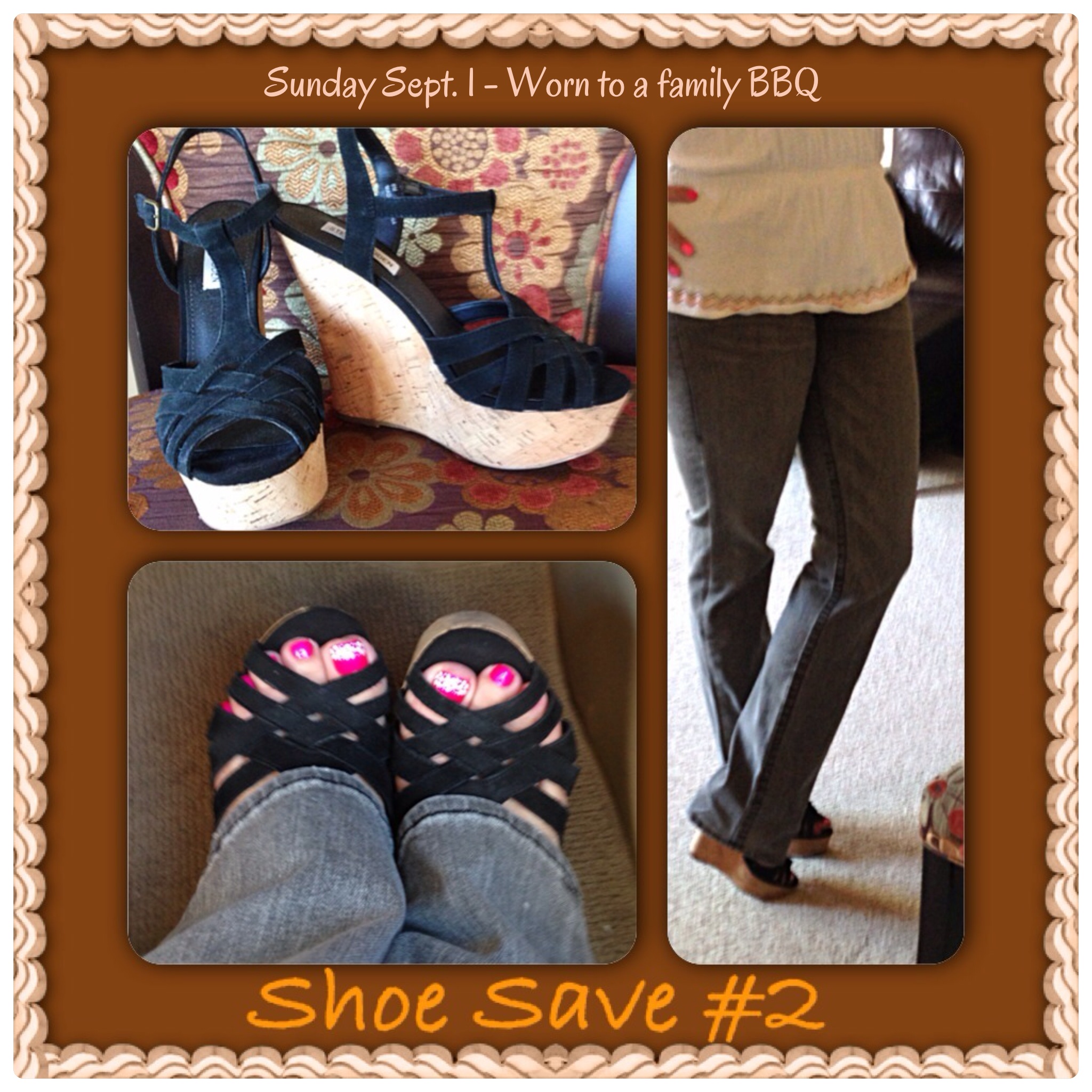 #2  This is a very casual Sunday afternoon outfit.  Our weather is very hot right now, so I am all about being cool and comfy.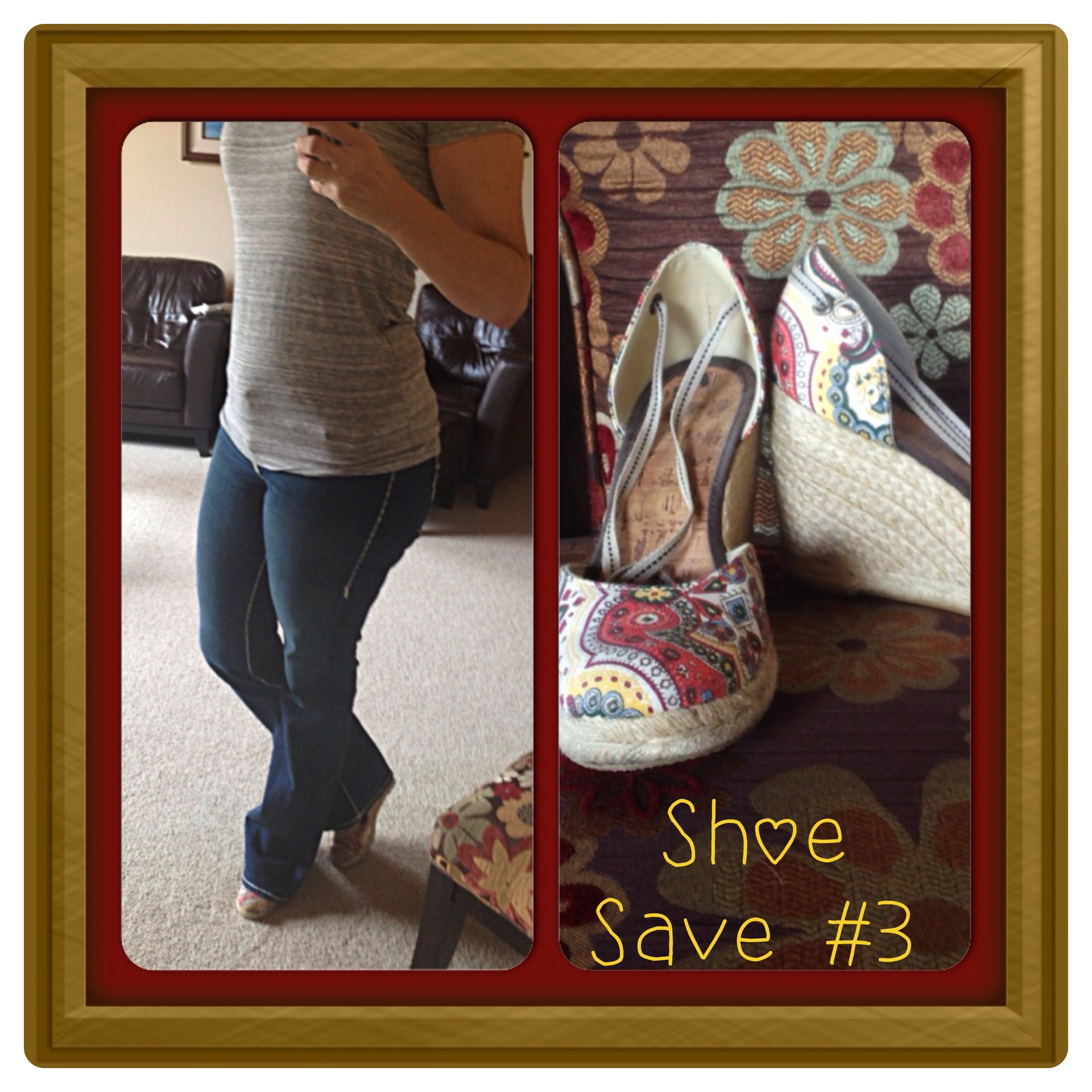 #3  Another casual outfit for Labor Day.  We just ran about town and did some errands. I finally got an iPad!  I have such a super Hubby!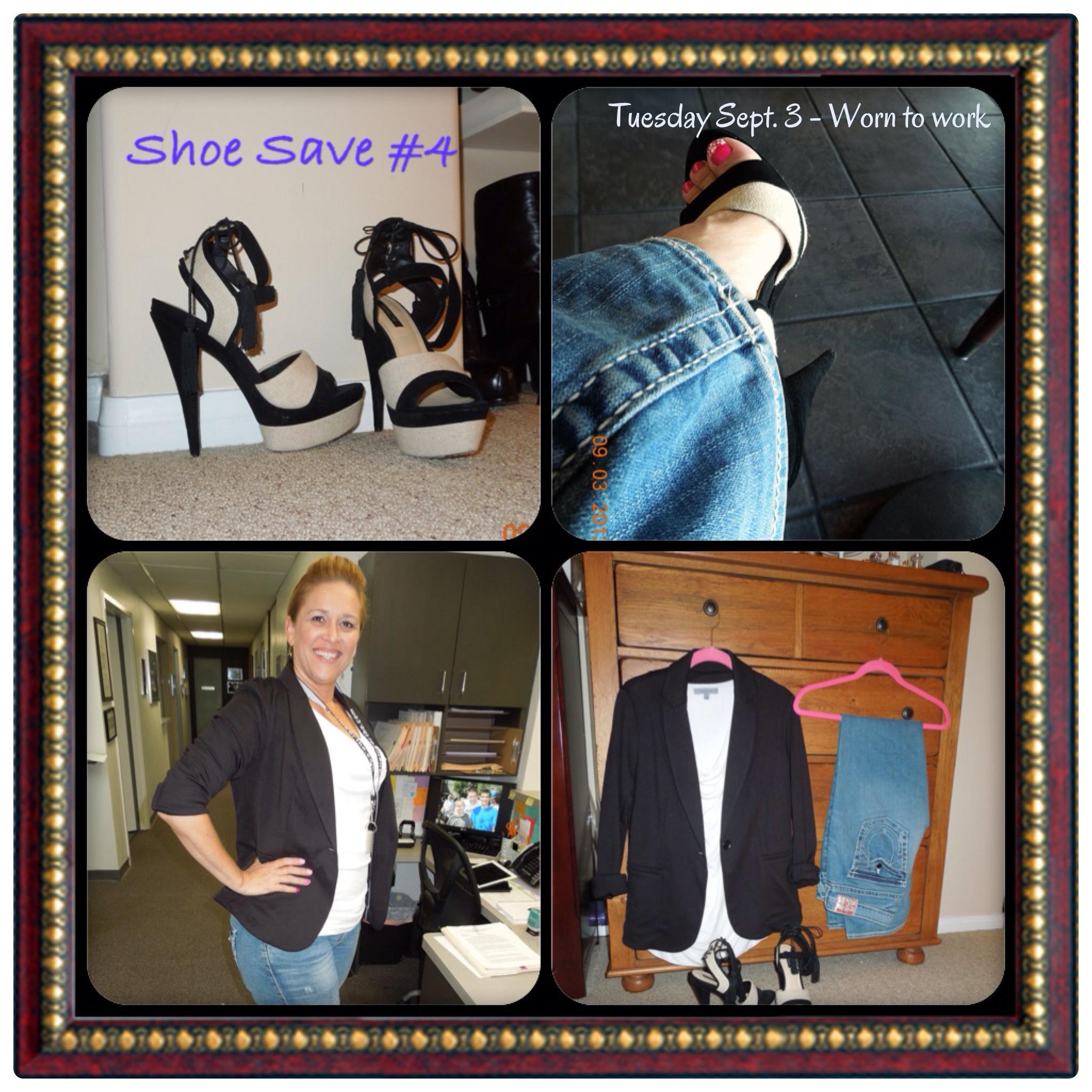 #4  A day at work.  I am happy that I may have more of a chance to save shoes this time around, because I can wear them to the office.  As you may notice, I switched to a regular camera here.  The photo quality is a bit better.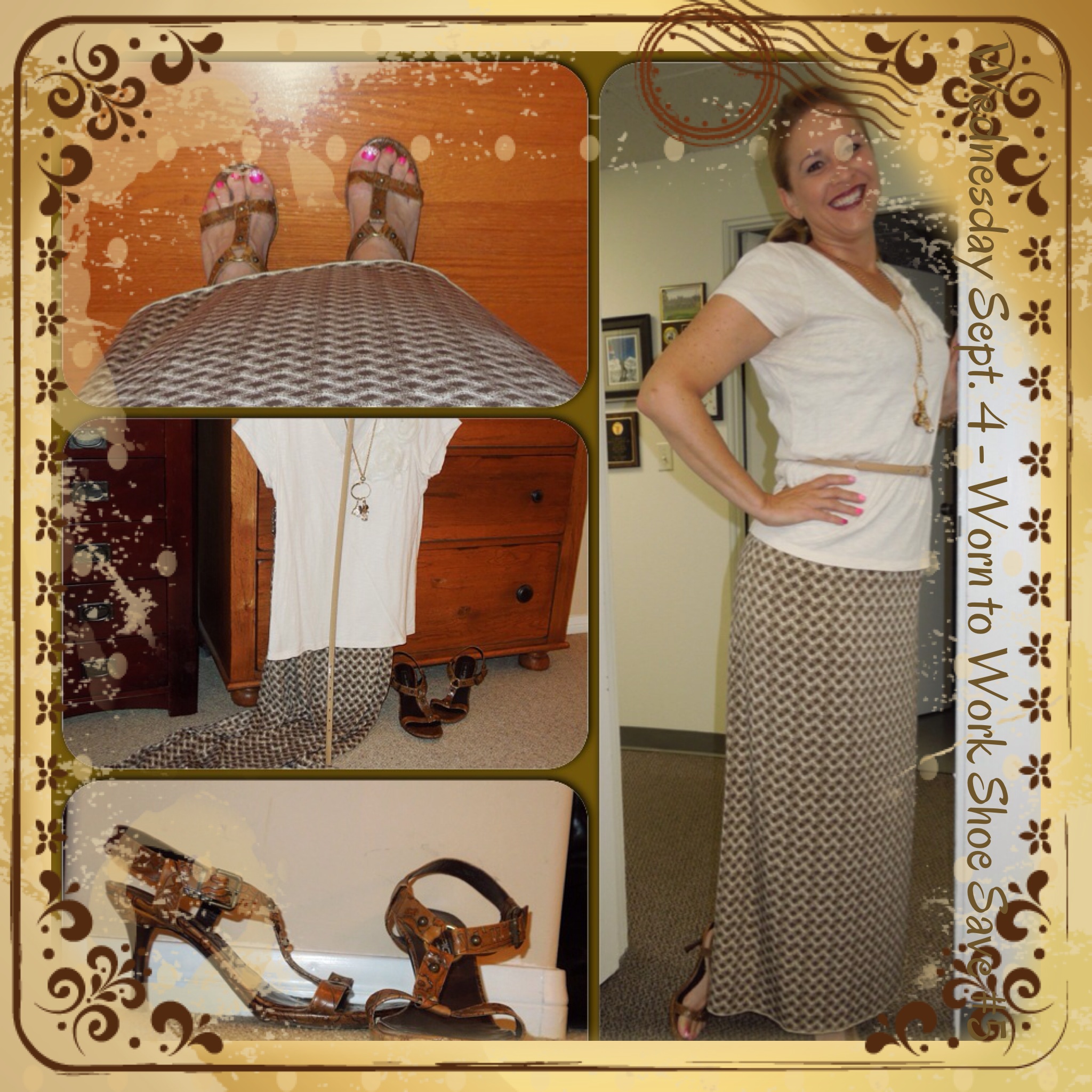 #5  And finally, another work outfit.  These shoes are so old, but I love them dearly.  They are almost as comfortable as my beloved flip flops, which by the way, I will be wearing today!