Random Shoe Post
Here is a shoe that I wore the other day, that didn't get it's own post, and I think it is feeling a bit left out.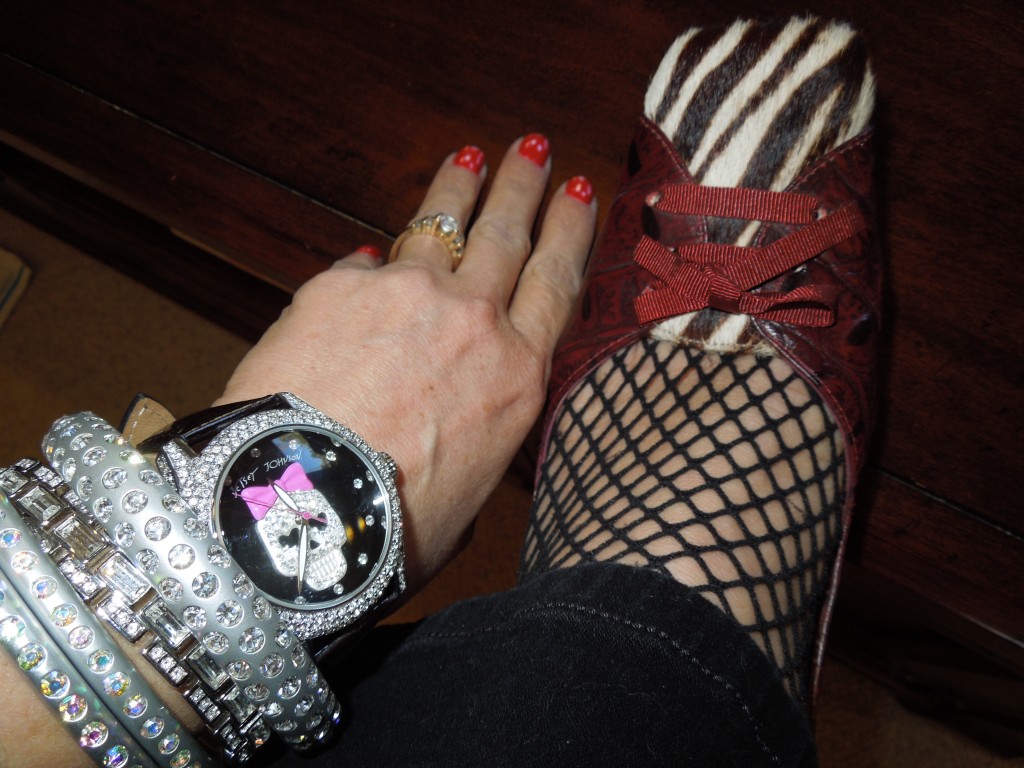 This shoe is a wild one, but is still fun to wear.  The heel height makes it comfortable, I think I even went to the mall when I wore these the other day.  If I recall, the outfit was a simple one, mostly black, so as not to compete with the shoes.
The watch is my Betsy Johnson skull watch, which I love.
Thanks for visiting!