Shoes On The Street
I have been wanting to try a post like this for some time, but I always hold back for some reason.  So, I am just going to dive on in…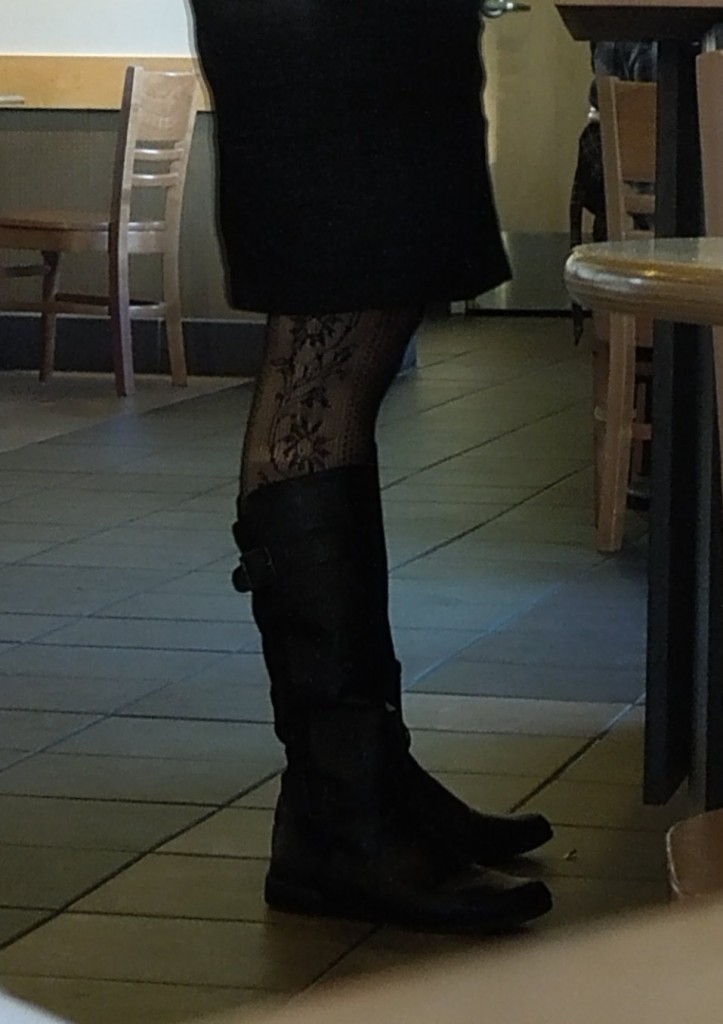 It's not like I am going to be mean.  That's just not who I am. 
These obviously caught my eye because of the great lace tights.  She looks really nice.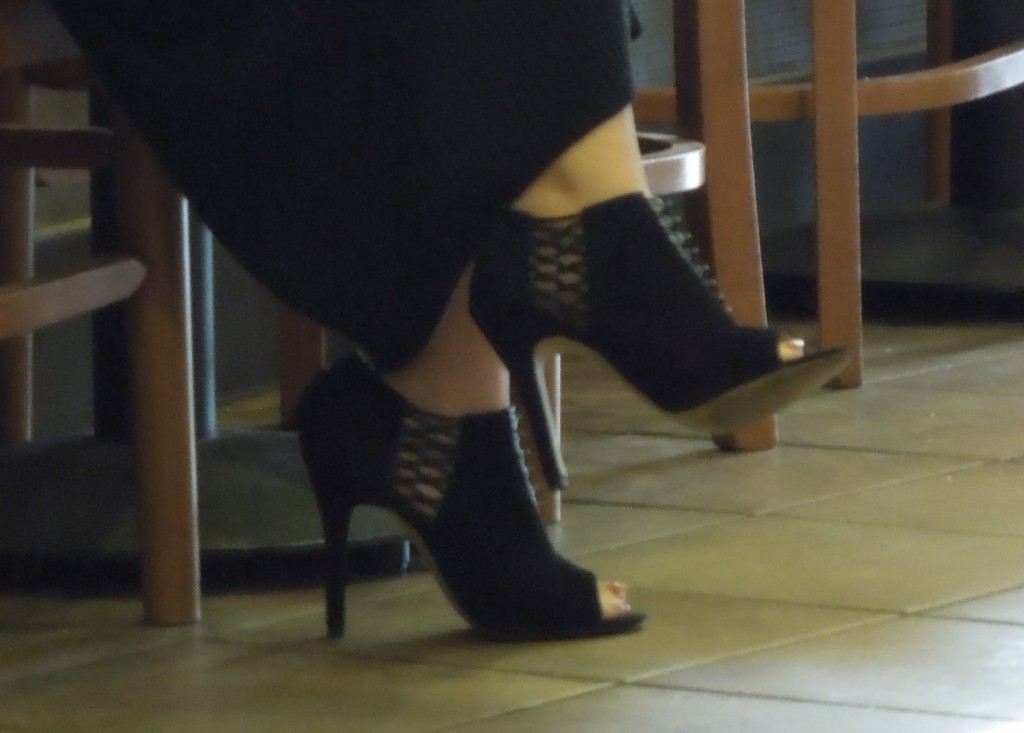 These all happen to be from Starbucks, so not actually "on the street."
I don't own a pair of "booties" yet.  Can you even believe that?  It's sort of a crime.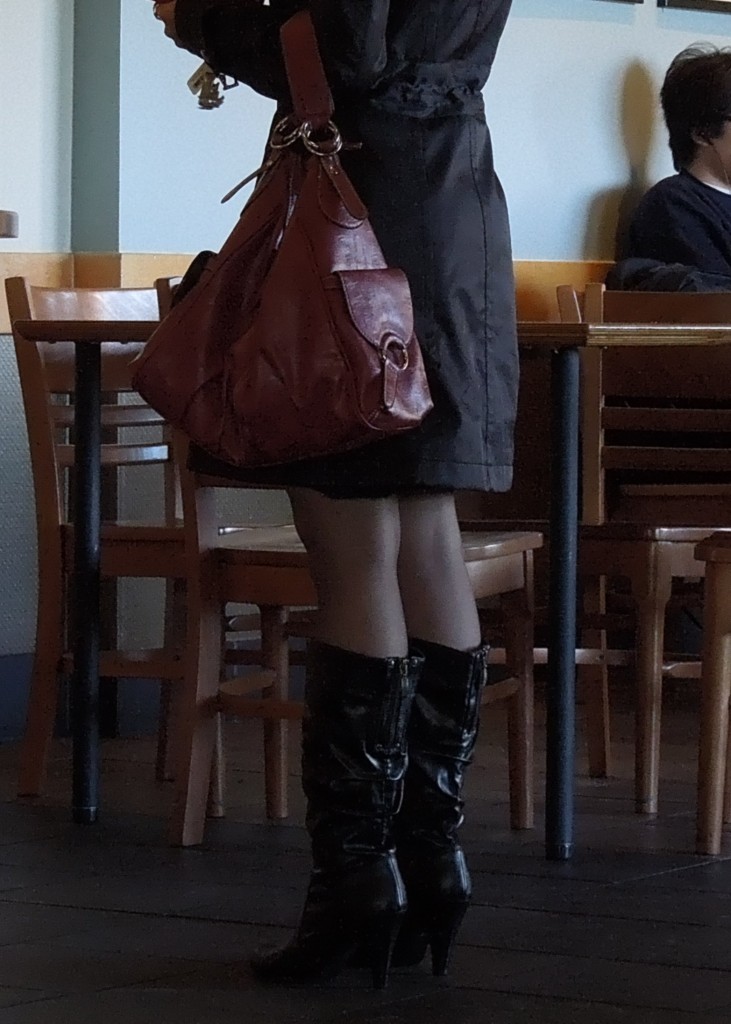 Doesn't this young lady look good?!  I love the slouchy boots and bag combo she put together.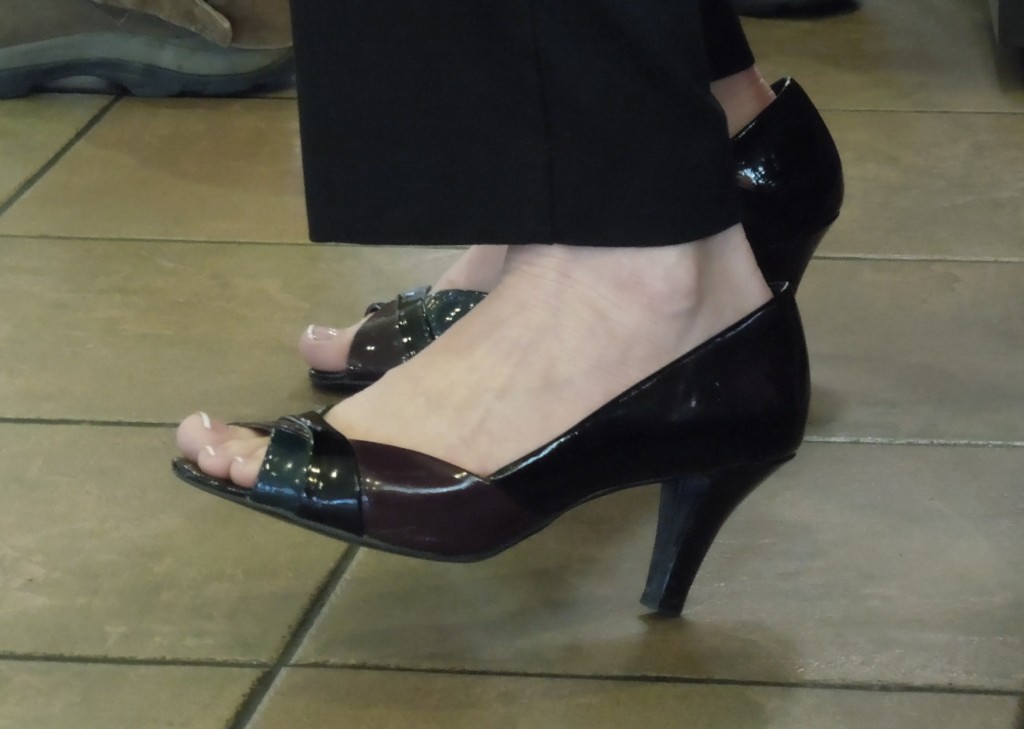 These just look like "Happy Feet" to me.
Clearly I can see that I need to work on my "On The Street" photography skills, but I like the idea, so I will probably keep at it.  What do you think?
Thanks for visiting!