Shoe Save #71 Vince Camuto Multi Color Sandals
I actually did wear these shoe this week IRL.  Why am I speaking like a teenager rather than The Mother?  I have no idea.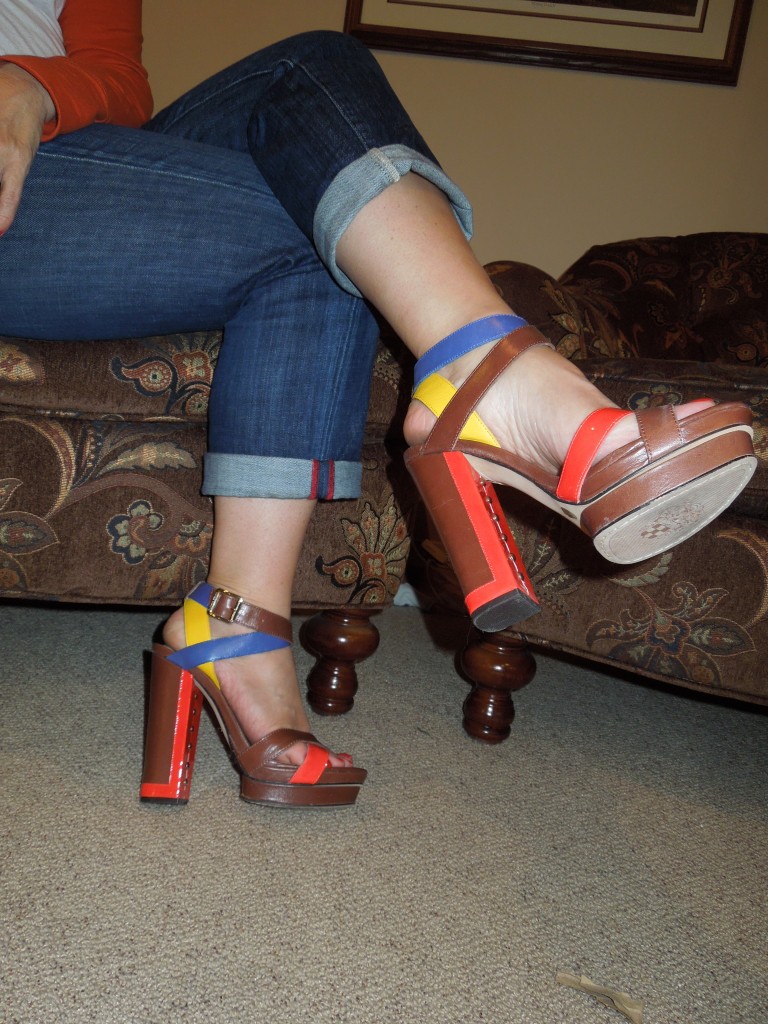 I simply love these shoes!  They are fun to look at, and fun to wear.   Also, and might I add, most imortant, is the fact that my toes matched the red/orange color on the shoe perfectly.  I take my toe color seriously! 😉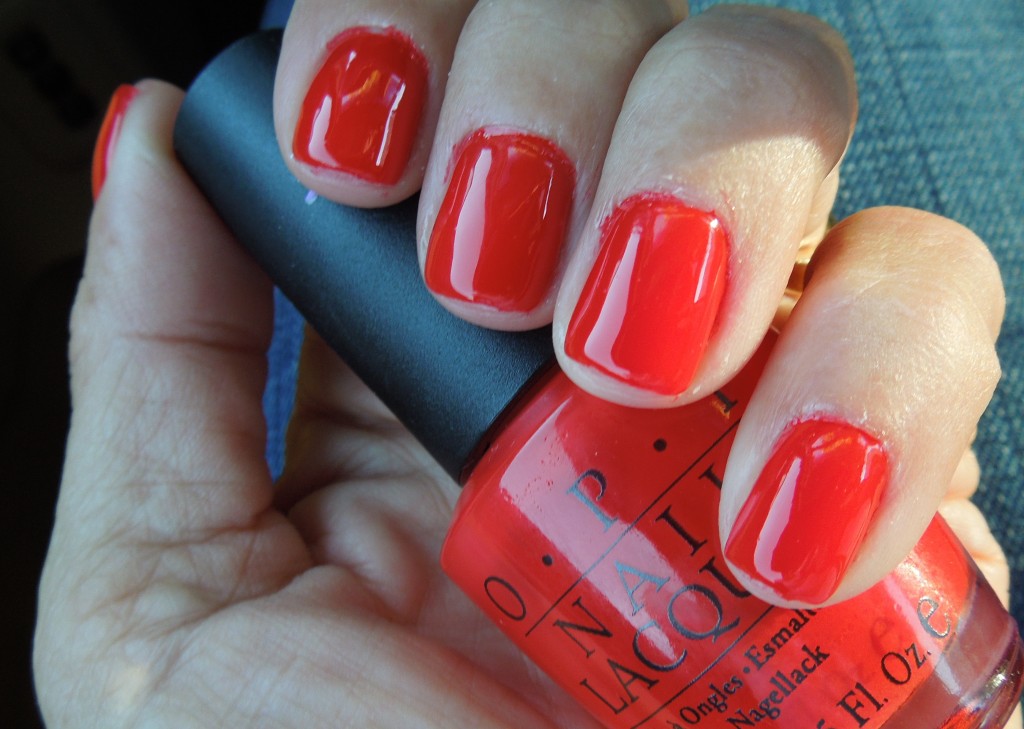 This is the color, from an earlier post.  It's OPI's "Monsooner Or Later."
I am sorry not to have a full outfit shot, but if you look closely, you get the general idea.  This is The Mother's typical uniform.
Thanks for visiting!