A Post About One of My Favorite Nail Blogs
One of the blogs I read on an almost daily basis is The Polished Perfectionist.  This beautiful nail blog is written by AmyGrace, and I really enjoy her creative nail designs as well as her amazing cake decorating abilities.  I am writing about her today, especially because she is having a fantastic give-away.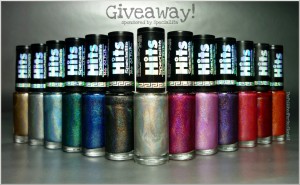 These are polishes by the brand Speciallità that I have been very much wanting to try.  Maybe I will be the lucky winner. 😀
Anyway, please visit her site for some very creative and unique nail art designs.