Today's Nails – Zoya Holiday 2011 Collection
It's Christmas tinsel on my nails!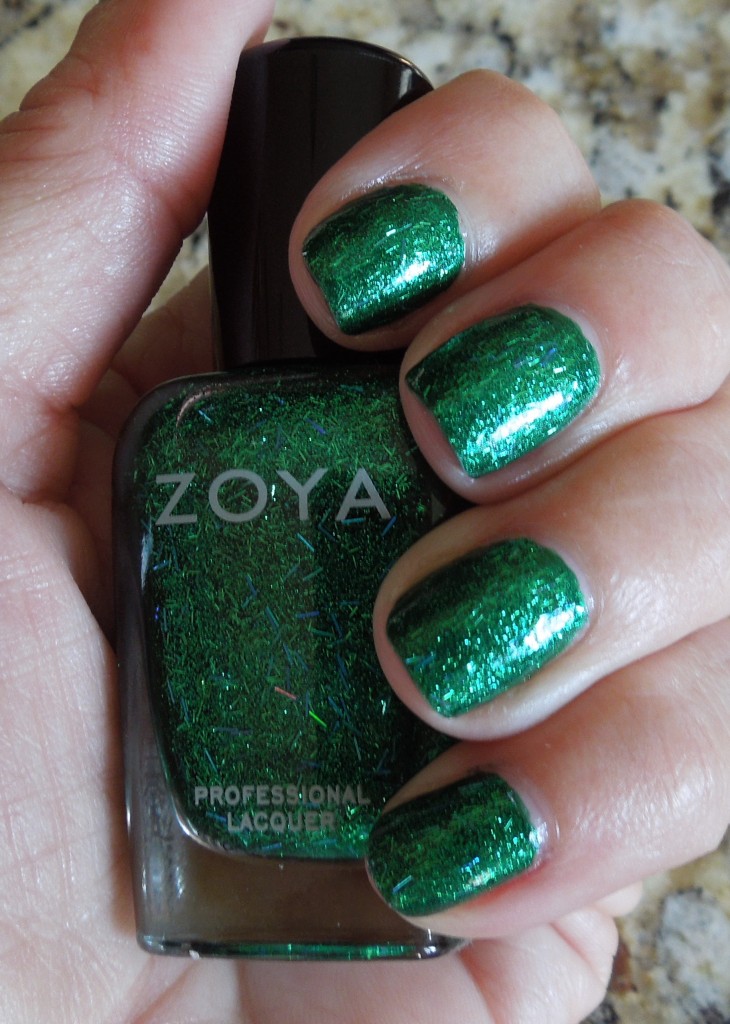 I am glad I included the bottle in these pictures because the focus on the nails themselves is a bit off.  Needless to say, I LOVE this color!  It's actually two colors.  They are Zoya "Holly" and "Rina."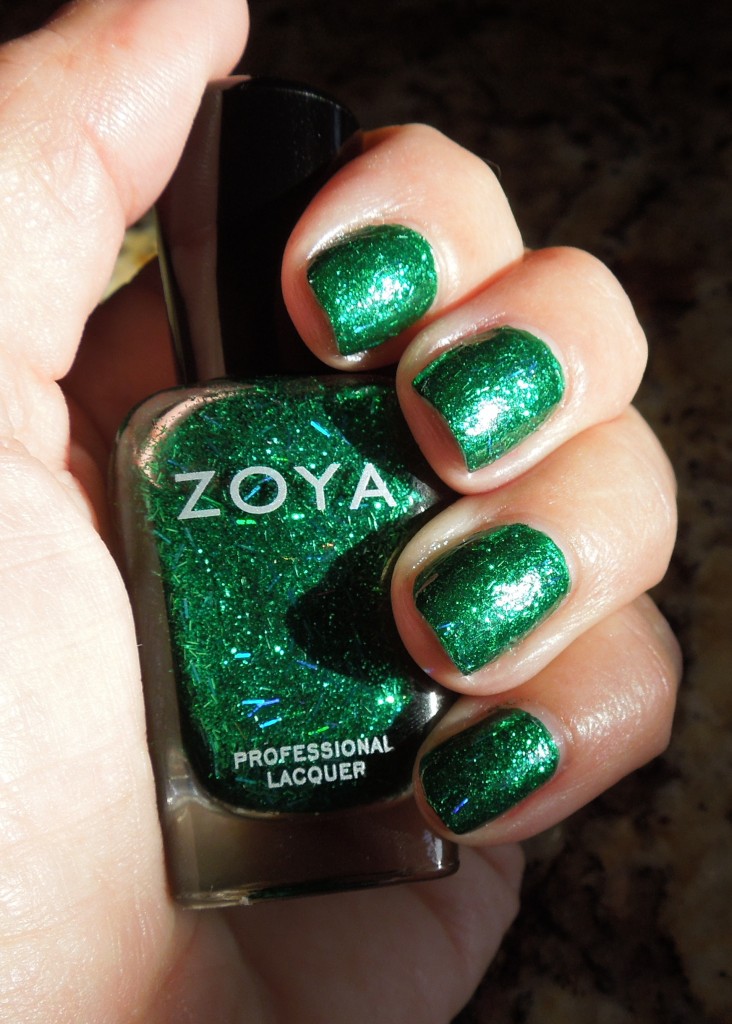 And, a close-up of the bottles. 🙂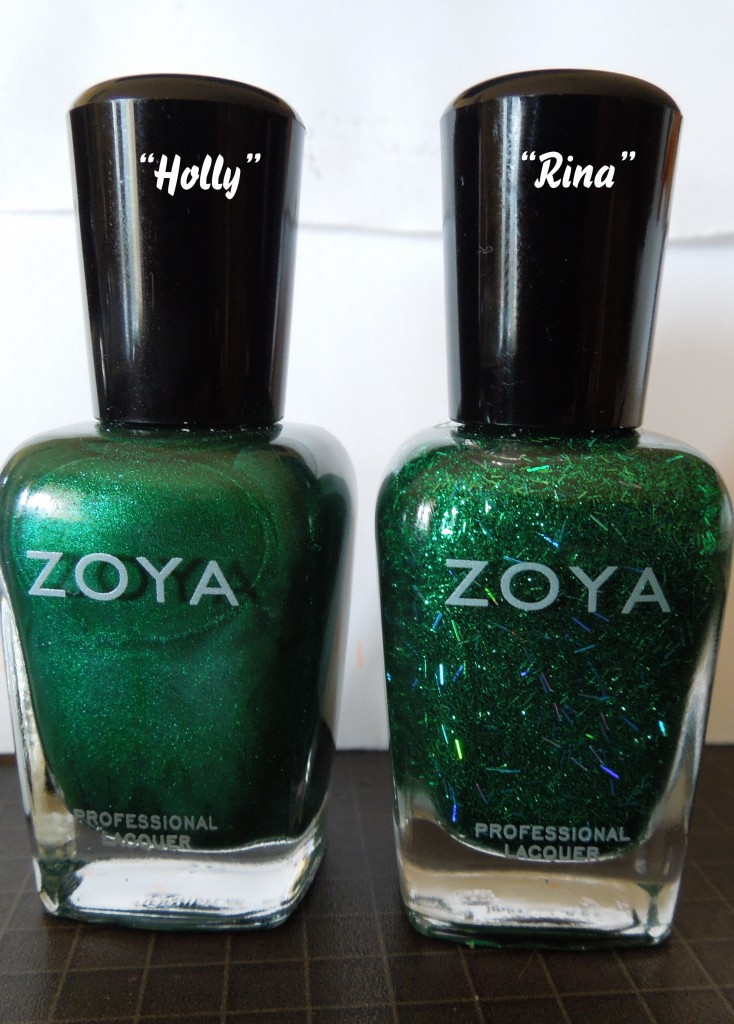 All I can say, is, FUN!