Best Iced Coffee Ever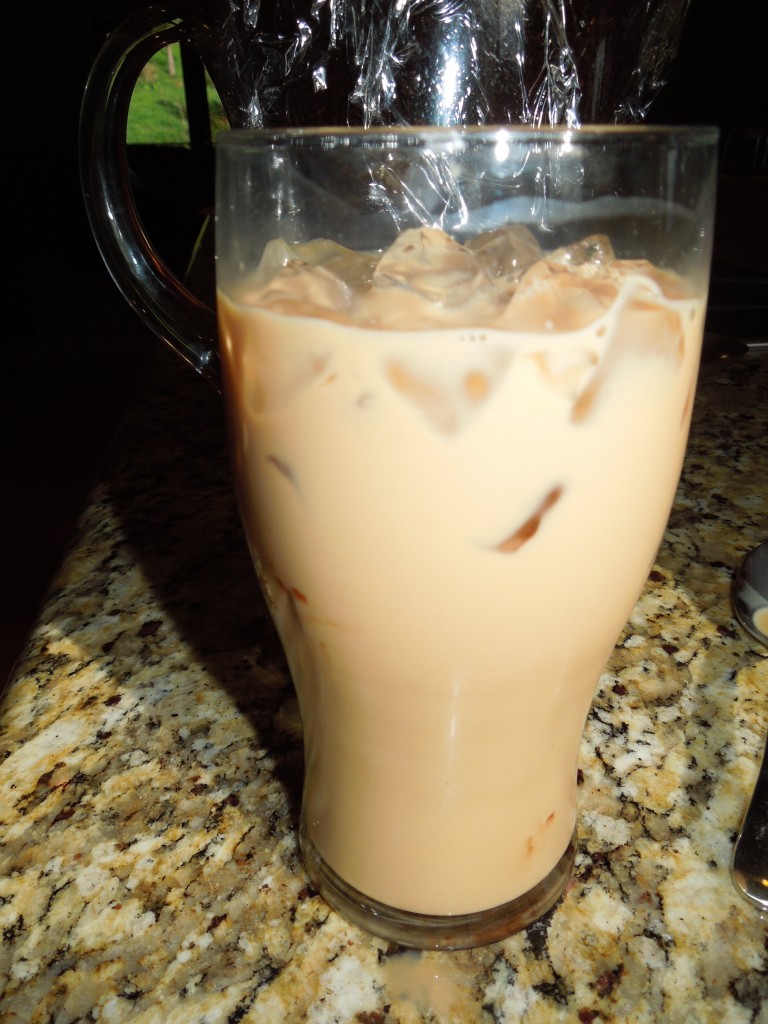 I have had a "thing" for iced coffee for years.  It started when my boys were both babies.  We were living in Phoenix, AZ, and I was at home with them, and sometimes felt the need to escape the house for a small adventure.  I loved going to the Biltmore mall and having coffee at one of the coffee shops there.  It has been a really long time now, (one of the afore mentioned boys is in high school) but I think the name of the shop was "The Coffee Plantation"???
Anyway, they had THE BEST iced mochas I have ever tasted.  Finally, I asked them how they achieved this coffee wonder, and I was informed of the "cold brewing process."  This is where you put lots (and I do means lots) of grounds into cold water and let it sit in the fridge over night.  In the morning you will find what looks like thick mud, but once strained, is the sweetest, most delicious coffee around.
The secret seems to be, that heat, is the factor that makes coffee bitter.  Remove the heat, and you get the same great coffee flavor, but no bite.  Now, I will caution you somewhat, because the caffeine level is higher, due to the length of time the beans spend in the water.  This, however, just makes me like this drink even more.
I was inspired to make my iced coffee, and then write this post, the other day while I was visiting  The Pioneer Woman site. (Which I love!)  She has her version in a post and a printable recipe.  Please click on the link and try it yourself. 🙂