Dressember Day 1 and Shoe Save # 63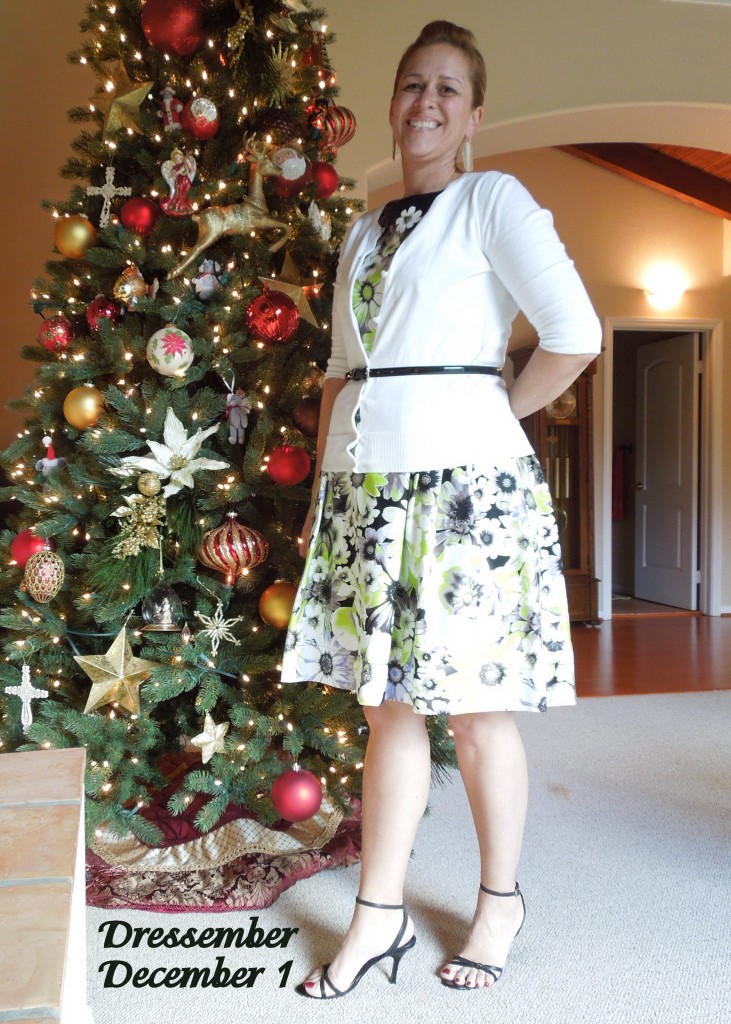 Wow!  Is it already December?  And… am I really wearing a belt over a cardigan?  I feel so clever about that idea, as it is not something I normally do.  I am also happy to be wearing a dress that I would usually save for a dress up event, but I just thought, "Hey, self, wear your dresses on even casual days."
To see more dresses, visit the Dressember Facebook page.
The shoes are an old pair of Via Spigas that are just plain great.  I can wear them dressy or casual and they never seem to hurt my feet.
Here is the dress with different shoe ideas and options, and a close-up of the shoes.
To see more shoes, visit the Shoeperwoman blog.
Thanks for visiting!