Today's Nails – Nails Inc "Special Effects"
Today's Nails are from Nails Inc London.  I am super excited about how this look turned out.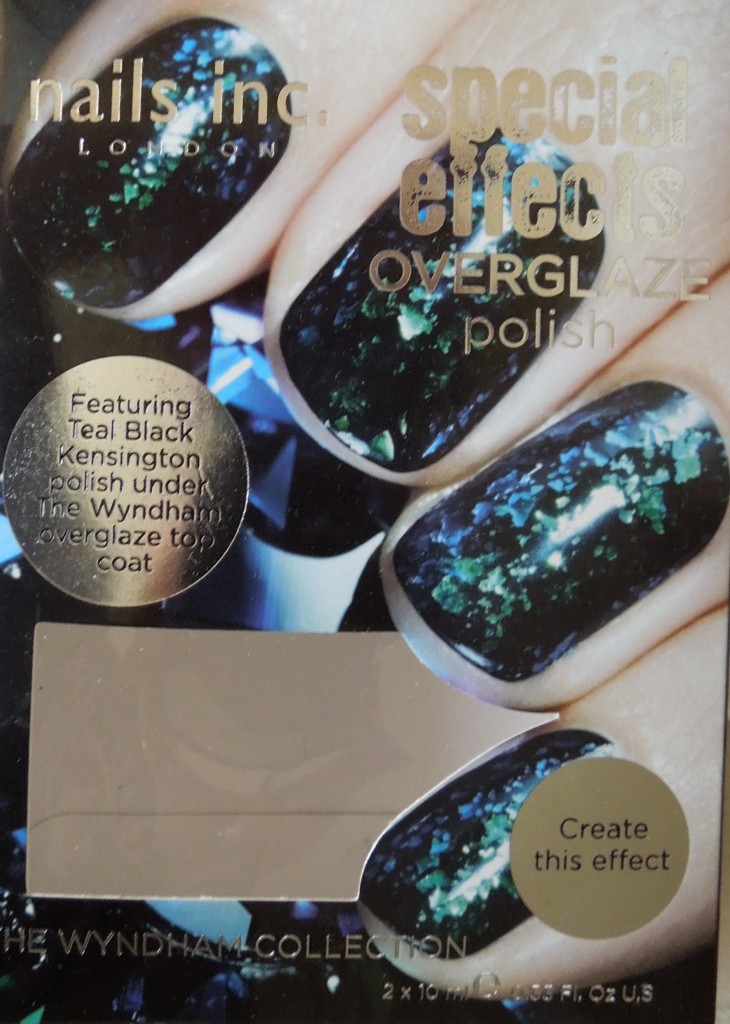 This is the box the polishes came in at Sephora.  I bought this on my Black Friday outing.
Here they are in all their glory, except for the fingerprints in the lids.  I hope to get the hang of this photography thing one day. 😉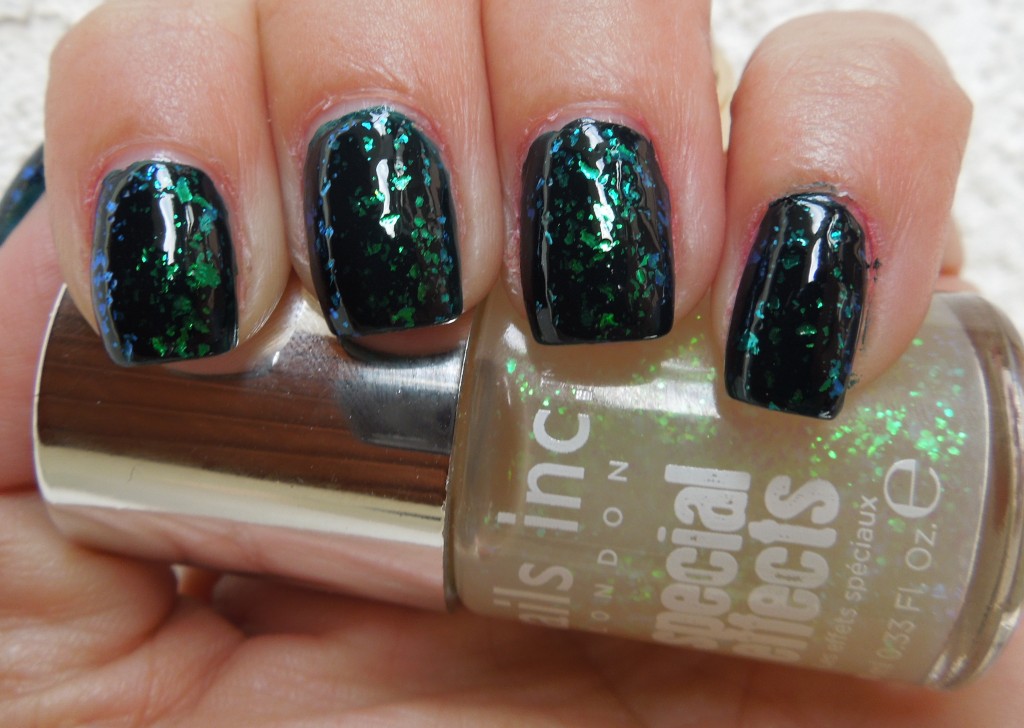 Although the polish looks super bumpy in these pictures, it's not.  I think it looks really cool!  My only slight complaint is that it looks greener than I had hoped.  The Nails Inc base color, "Kensington," looked more blue before I applied the "Special Effects" color.  I now want to wear this holographic flake polish over every color now.  Maybe you will see it a few more times in the next few weeks.