Inspiration Monday and Shoe Challenge # 59 – Kelly Rippa & Black Pour La Victorie
Hello reader(s)! 😉
I am doing double duty with this post today.  This will be for Inspiration Monday at the TwoBirds blog and it will be a shoe save for the Shoeper Shoe Challenge at the Shoeperwoman blog.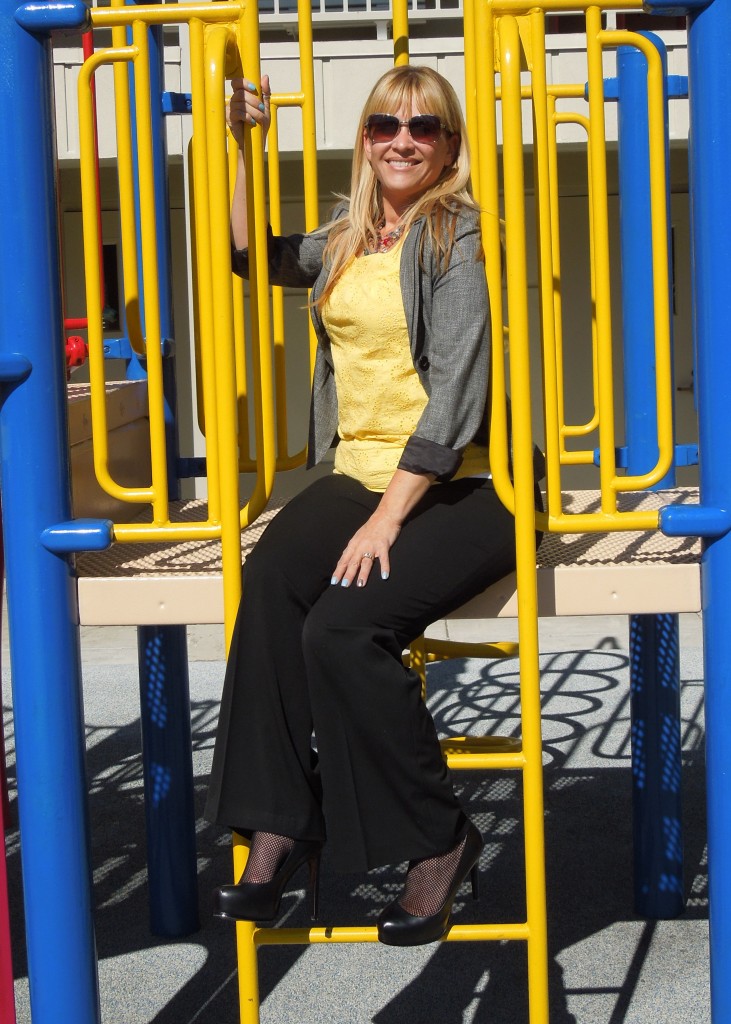 Once again, I seem to be inspired by the colors that our "stars" have been wearing.  I went for the yellow top with a blazer look.  I am happy with what I ended up wearing.  I went to church and to lunch with the family.
Here is the original photo of Kelly Rippa.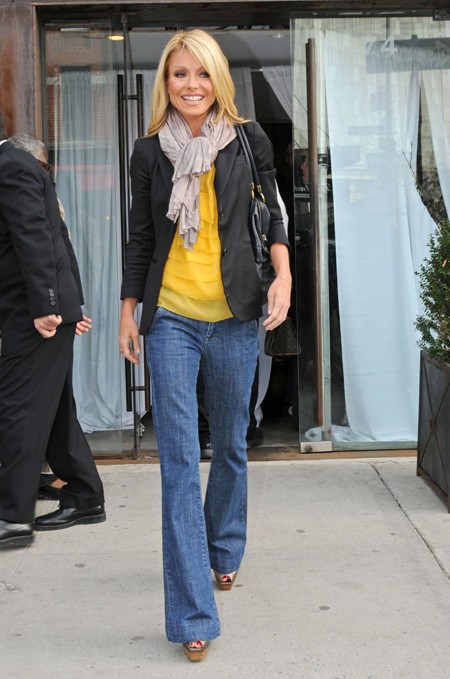 I love her jeans in this picture, but since I was going to church, I chose to wear slacks instead.  (Is that word cool?  Slacks?  I felt like such a grandma writing that just now…)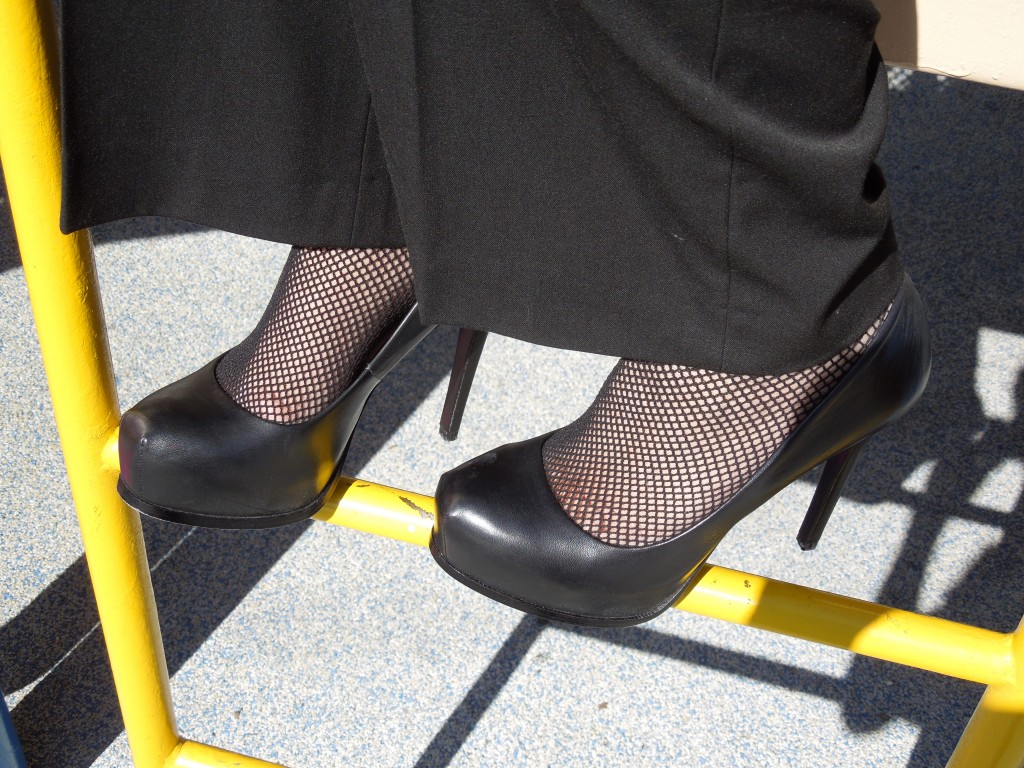 The shoes are Pour La Victorie.
All photos posed and shot by Big Brother today. 🙂  Good work bud!