Shoe Challenge #57 – Black Patent Wedges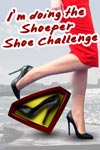 Another shoe save for the Shoeper Shoe Challenge.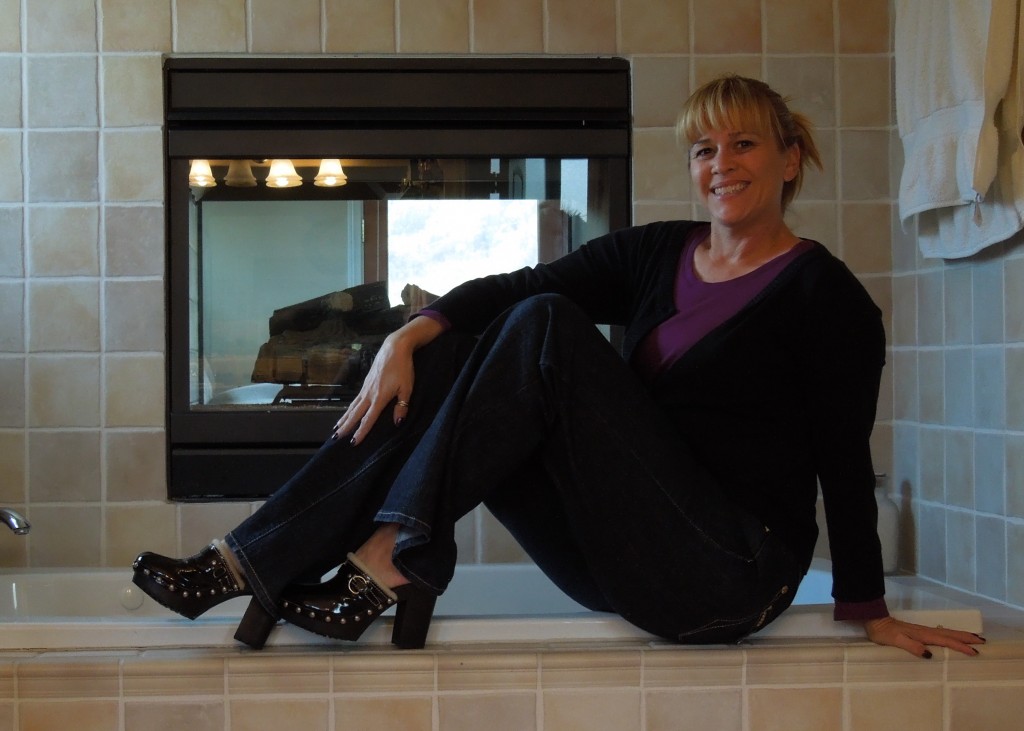 This is the first of two or three "clog" shoe saves I will be posting.  This time of year in San Diego is the perfect weather for clog wearing.  We get some rain, and I like to continue to wear my longer jeans but not wreck any "nice" shoes in the water.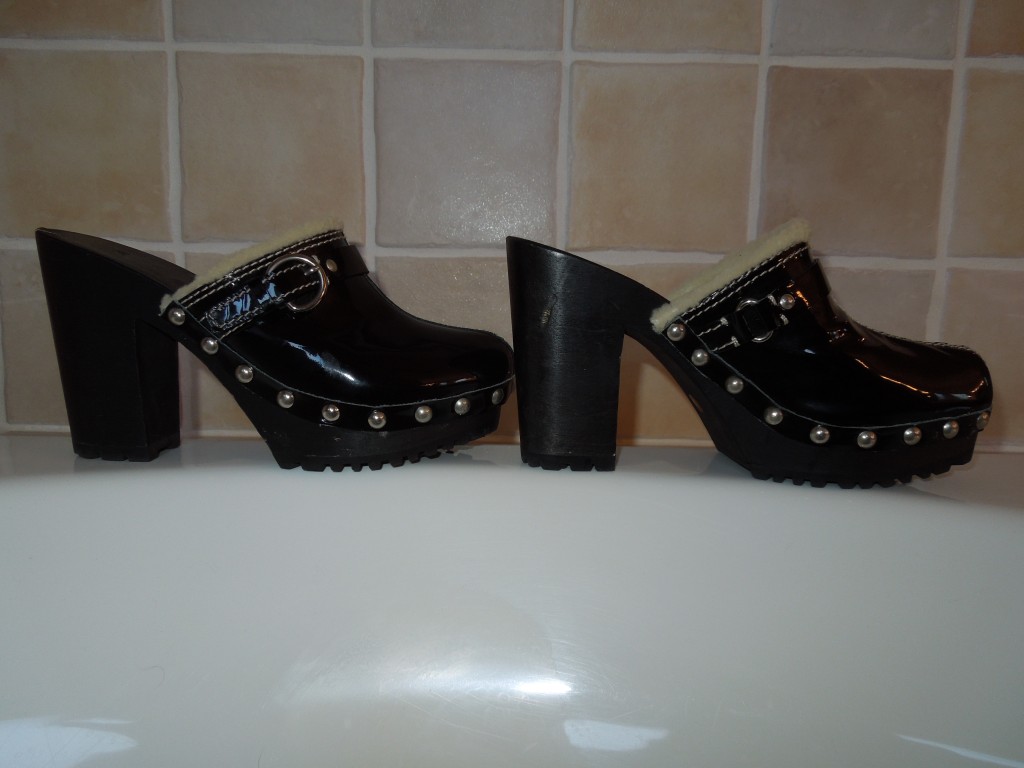 I love wearing these shoes.  They are warm and comfy and they keep the hems of my jeans dry. 🙂
I can not share the designer of these shoes with you, however, because I do not know what/who it is.  The shoes are about seven years  old, and have no markings on them except the size.  I am sad about that because these would be a pair I wouldn't mind replacing when they get to retirement age.
I wore this outfit out "hunting" for a new pair of jeans.