Shoe Challenge #54 – Casadei Lemons and Limes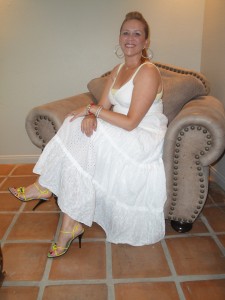 This is another post/shoe wearing from our short trip to Desert Hot Springs/Palm Desert.  I love this picture because I had had a massage earlier in the morning, and I can tell I feel good in this shot.  I love getting massages, but I am guessing mostly people would agree with me on that one. 🙂  Plus, here I am inside, with the air conditioning turned on full blast, and I am guessing that added to my big smile here.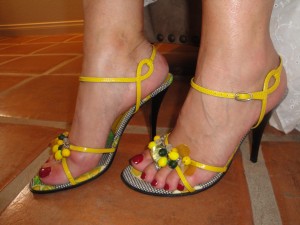 Yes, those really are lemons and limes on my shoe!  Love that!
They are Casadei shoes.  I tend to like shoes that are a bit whimsical it seems.  Who can resist fruit on your toes?  Apparently, not me.
As always, visit here to see more wonderful shoes!