Shoe Challenge #50 Steve Madden Boots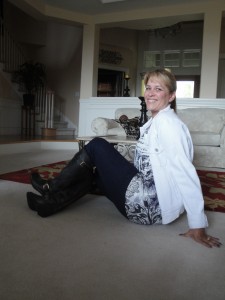 These are Steve Madden boots.  I am in my sister-in-law's house, and wore these out and about in Seattle.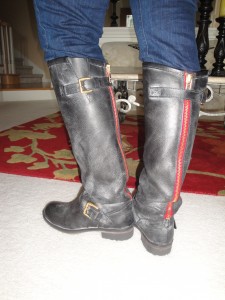 I am sorry about the brightness of the flash here, but I wanted to show the fabulous zipper.  The boots are dark grey leather, even though they look a bit like rubber here.  I love how comfy and versatile they are.
Pair #50!  Want to see more?  Just go here. 🙂