It's An Arm Party and We Are All Invited!
This is a new post for the Bloggers Do It Better challenge over at the Pretty Shiny Sparkly blog.  This time the topic is bracelets.  Please visit her site to see many fun bloggers and their collections of arm bling.
I have been so exited about this challenge.  I am just in love with bangles and bracelets right now.  I am not even sure what photos to use, so I apologize if it ends up being several.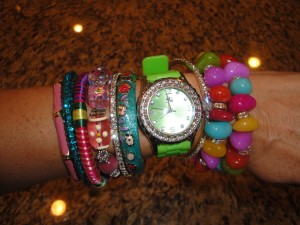 This is one of my favorite looks right now.  As any of my friends might tell you, I am a bit bold with my color preferences.  I made the bracelet closest to my hand, and I just love how it looks like candy.  The green watch is super fun to wear as well.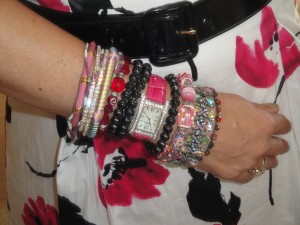 This is what I wore today.  I was all about pink, black and red.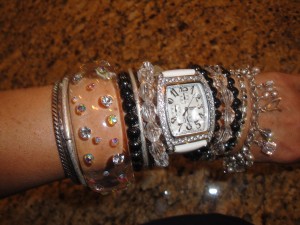 Black, white and silver is fun and goes with everything.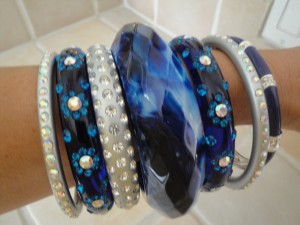 The big blue bangle here is one I like to wear often.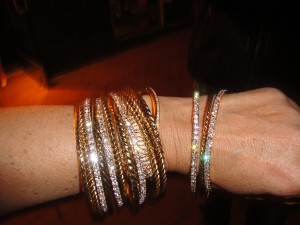 This is another look I have been doing all the time recently.  The rhinestone bangles make me feel so girly and I like that.
I think that will be all for now, but no promises that I wont write about more soon.  I can't seem to get enough.  🙂