Shoe Challenge #49 – Brown Tory Burch Slides
This is another pair of shoes I wore in Seattle.  The dress is from J.C. Penney and I had added a long sleeve t-shirt because it was chilly up there.  The shoes are a pair from Tory Burch.  I usually wear them with jeans, but I am trying to mix it up a bit, and so I wore them with this dress.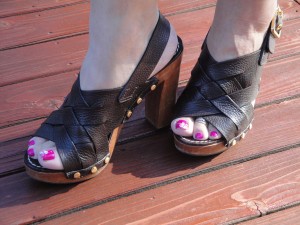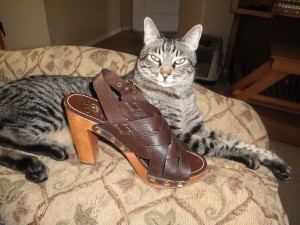 Here Fred is modeling with the shoe for a close-up view for everyone. 🙂  See how happy he is to do that?
If you want to know more about the Shoe Challenge, visit here.