Shoe Challenge #45 – Aqua Blue Christian Dior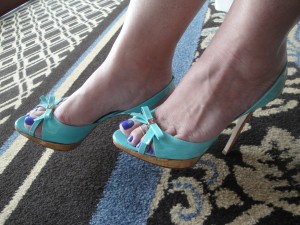 This is my 45th pair of shoes in Shoeperwoman's Shoe Challenge.  Yea!  One more pair saved.  I hope I can make it!  🙂 Click on the link to visit her site.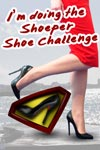 The outing was a brunch with family.  I love wearing these shoes, because of the great color and the fun cork heel.  Also, as you may have noticed I have a "thing" for patent leather.  I thought the dress and shoe combo was a natural choice.