Product Review: Lush Bubble Bar in "Karma"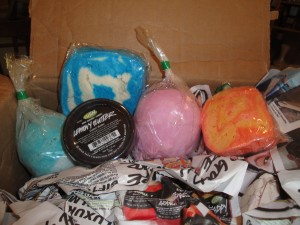 About once or twice a year, I get the very best package in the mail after a slight online purchase/splurge.  I am a huge fan of LUSH bath products.  Their items are all handmade and have the most delicious fragrances and textures.  When I use a bath bomb or a bubble bar, it is like a bit of luxury in the bath.  I know this sounds corny, but I really do like their products.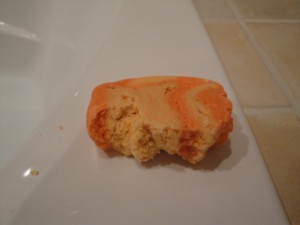 This is the Bubble Bar in the flavor(?) "Karma."  It smells like spiced oranges.  Yum!  More importantly, though is that it makes the water, and later, your skin, super silky soft.  I usually only use half of the bar at a time, so one bar gives two baths. (I am a math genius!)  This is helpful because each bar runs about $8, so I appreciate the savings.  I think a $4 bath is a lot cheaper than a massage or a visit with a therapist, and is often almost as helpful. 🙂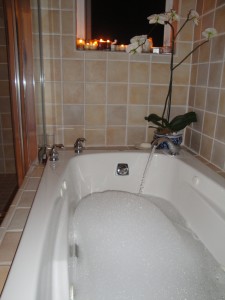 This is how much bubbles you get from just half a bar.  Nice!  Time to relax.
Has anyone else used LUSH?  Do you like their products?