Shoesday Tuesday – May 10th
Just a quick post here in order to link up with Shoeperwoman's Shoesday Tuesday post.  Visit her site in order to get a quick look at what us shoe gals are wearing today.
I will also be using these shoes in a post soon for the Shoeper Shoe Challenge.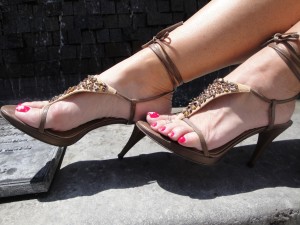 These are oldies, but goodies.  Does anyone even say that any more?  I think I don't really want the answer. 😉
Anyhoo… they are Charles David from about 5 years ago.