Inspiration Monday – Nicole Richie
Another Inspiration Monday from the cute TwoBirds blog.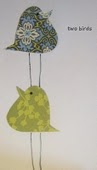 So, I will try to be totally honest with you, in that when I saw this week's inspiration photo, I thought, "Aw, man! How am I going to pull that off?"  Here is the look, which is very cute on Nicole Richie.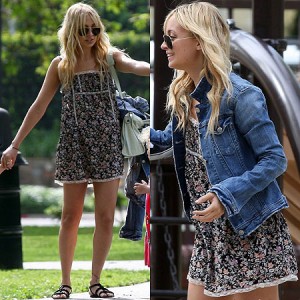 As it turned out though, I need to challenge myself to look at my closet with fresh eyes.  I would not have worn the outfit I eventually put together had I not taken inspiration from Nicole here.  This is my look.
Although it may be hard to tell from these photos, I will say, that I especially had fun trying to copy her hair style. 
What really caught my eye with her look was the floral print matched with denim.  That look appeals to me very much.  Thanks, as always for visiting. 🙂