The Outfits of Easter Sunday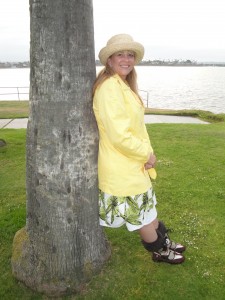 Brrr!  It was pretty cold on the bay at 6am, but it was well worth it to be up with the sun for a sunrise Easter service.  I am in my fuzzy Coach boots due to the wetness of the grass.  I learned my lesson about 5 years ago when we started going to this service.  The grass is very wet at that time of day, thus cute Easter shoes have to wait to make their appearance untill later in the day.
The sun was just starting to peek out.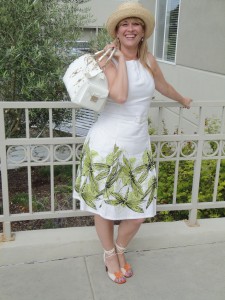 Later in the morning, my outfit changed to this.  The pose is courtesy of "Older Brother" who said, "Mom, hold the bag up by your shoulder like a model."  Well, ok then.  Who knew he could have such insight into the pictures. 🙂  I will post this outfit again with more info shortly as a shoe challenge post.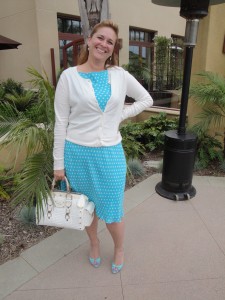 And finally… This was the final outfit of the day, for a lovely lunch with family in Carlsbad.  Again, this outfit will appear later in more detail for a shoe challenge post.
We ate at Twenty/20 Grill & Wine Bar.  The brunch was delicious!  We will be going back again soon to eat out on their great patio.