Shoe Challenge #34
This is the outfit for my 34th Shoe Challenge.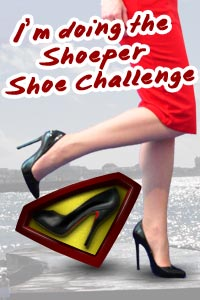 I wore this outfit to church on Easter Sunday.  It was a great day, and I felt very happy in this dress and shoes.
Shoes:  Marc Jacobs
I chose these shoes for Easter for a few reasons.  First, I like to wear white on Easter, it just makes me happy that way.    Also, the butterfly design on the toe makes me think of all things Spring.  Last, but not least, they let my purple toenail polish show.  🙂
Here are some more pictures of the dress.  It is by Talbot's.  I adore the dragonflies!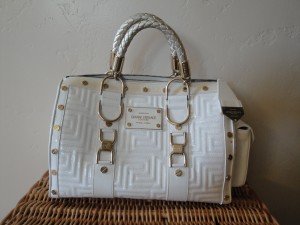 Finally, the bag.  This is my very favorite handbag.  It is by Versace, and it only comes out to play a few times a year.  It is patent leather and actually very heavy to carry, even when it is empty.  I don't mind at all though!  I love everything about it.