Shoe Challenge #28
Here's another ShoeperWoman shoe challenge post.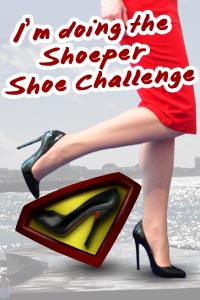 Thursdays are fun days for me.  The Husband always takes "his girls" from his office out to lunch on Thursday, and I almost always try to join them if I can.  This is one of our regular spots for Mexican food.  It was such a beautiful day, we decided to sit out on the patio.  It was really lovely.
These shoes are L.A.M.B. by Gwen Steffani.  Love them!