Shoe Challenge #14 (A Day at Balboa Park)
Today we all had a pleasant time visiting Balboa Park.  As you can see, everyone rode the carousel.  My family always rides on the animals on the outside, that don't go up and down, because we want to try to catch the brass ring and win a free ride.  Today was Little Brother's lucky day!  He got the ring, and the free ride.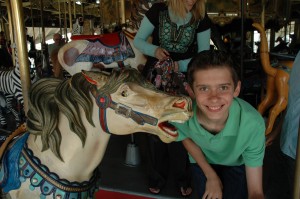 Big Brother was being silly with the horse.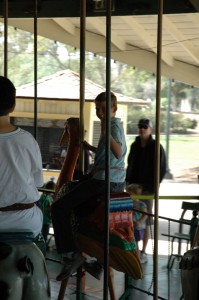 An action shot of Little Brother with his lucky brass ring.  I think he is riding on the stork.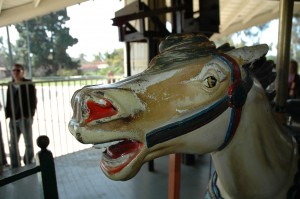 I just love this carousel.  It has been around for ages.  I remember riding it when I was very young and the music is still as original and wonderful as it ever was.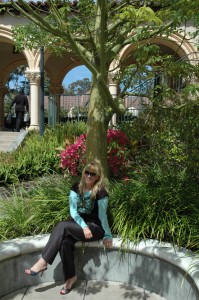 There are so many beautiful places to stop and sit and rest your tired feet.  I needed one of these stops today because my little toe has been giving me troubles.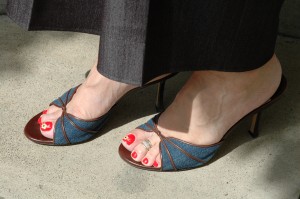 These shoes are by Jimmy Choo.   They have a nice 3 inch heel that is easy for walking and the denim color is fun to wear.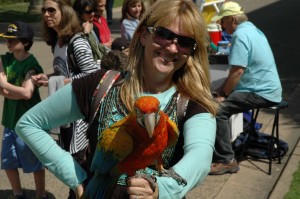 While strolling about, we came across this bird, and a few of her friends.  She was very sweet and I liked having her on my arm.  She was a typical girl, because she was trying to steal my rings and sparkly earrings. 🙂