Ash Wednesday Dinner at Zen 5 Sushi
Last week, the boys and I had  a delicious sushi dinner at Zen 5 Sushi.  This our go-to place in Pacific Beach for a quick yummy dinner.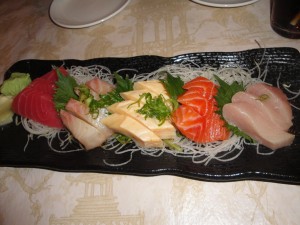 This is the delicious sashimi plate we had!  Boy, was it as delicious as it was gorgeous.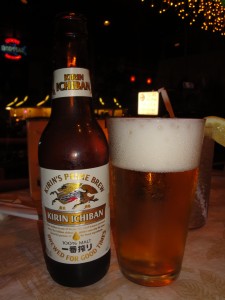 Steve's Kirin looks good.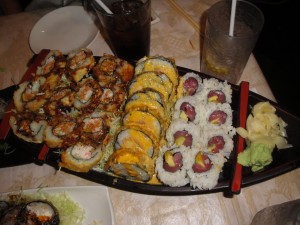 Now that the boys like to eat sushi themselves, our order always comes in a boat.  In fact, I have to constantly tell Big Brother to slow down, so I'm sure Steve will get enough to eat.  Little Brother is content to sit and munch away on his Crunchy California Roll.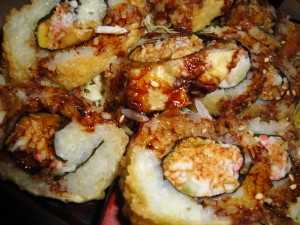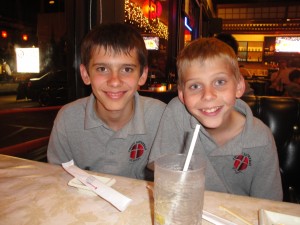 I took about 15 pictures of the boys while we sat there, and this was the BEST one I could get.  What a couple of goof balls!  In every shot one of them had a goofy face.  At least we were all giggling about it for some time.