Dinner at Lamont Street Grill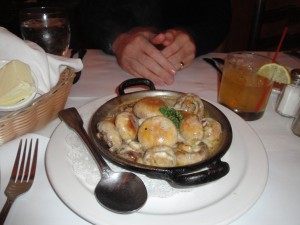 Last week Steve and I had dinner at one of our all time favorite San Diego restaurants, Lamont Street Grill.  We have been eating there since before we were married, which has been over 16 years now.  They have delicious food, and a quaint, intimate atmosphere.  Currently, our number one appetizer is pictured above.  Those are the best mushrooms ever!  They are sauteed in a hot cast iron skillet in butter and blue cheese.  YUM-EEE!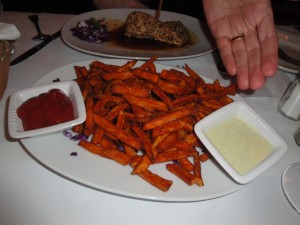 The sweet potato fries, with Steve being silly in the background.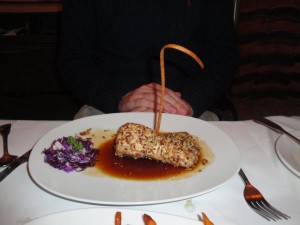 This is the Ahi which was very tasty, as well as whimsical, as you can see.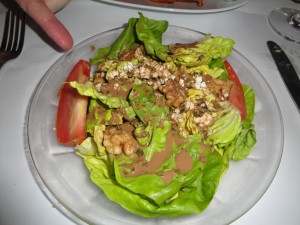 Finally, our delicious salad and another Vanna White hand gesture. 😉  It was another great dinner at the Lamont Street Grill.