Shoe Challenge #5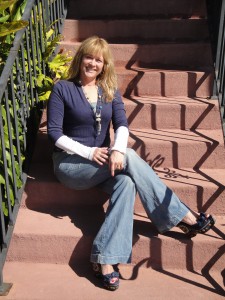 I wore this outfit shopping and out to lunch with Steve.  This is a pair of shoes that I was very glad to save.  I wear these all the time, and I will be quite sad one day when it is time for them to retire.  They are made by Sam Edelman.  He is one of my current favorite shoe designers.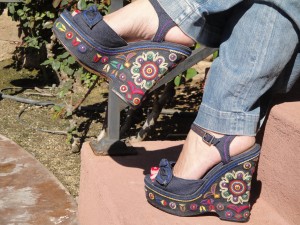 First, I love all things denim!  These also are a favorite because they are sky high, and I love that in a shoe.  I think though, that these are so special because of all the colorful embroidery and the studs all over the sides and the back.  Since I wear jeans so often, that is how they show up in my wardrobe, but they would be great with many cute styles of dresses or skirts.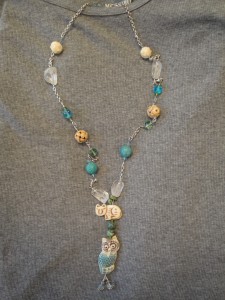 This necklace is one of my own creations.  I like that the colors go well with my "mommy" uniform.  Today I again have on my favorite 7 For All Mankind  jeans.  They fit well and I like how they look on many different shapes of women.