Valentine's Dinner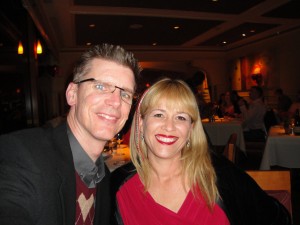 What a fun Valentine's dinner we had!  We were lucky enough to get a table at the iconic restaurant Mr. A's, so I was very excited to get dressed up for a fabulous meal.  Don't we look so cute… especially after 2 kids, 16 years of marriage and almost 20 years together.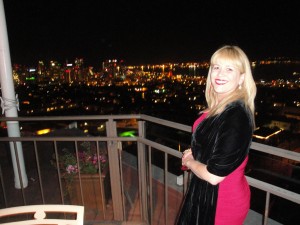 This is the view we had from our table.  I have no idea how it happened, becuase I made the reservation so late, but we had the best table in the place.  The host called it "table 52" (I think.)  It was worth asking for that table again.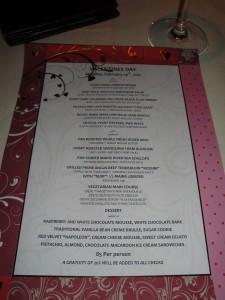 The restaurant was decorated super cute for the holiday, and they had a special menu.  Steve and I LOVE French food, so the choices were good ones for the two of us.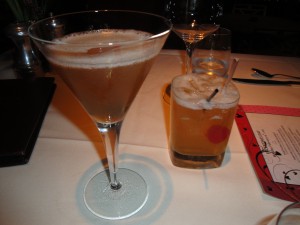 Two delicious cocktails.  Steve drank his signature Whiskey Sour, and I had a drink called the "Triple Crown."  It was very yummy, but watch out!  I had 2 of them and it knocked me on my generous keester!  Those puppies are strong!  I'll stay with one next time. 🙂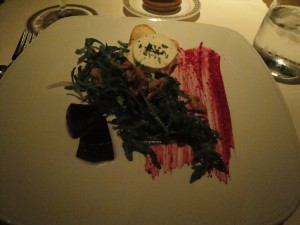 This may not look like anything super fancy, but it was one of the best tasting salads I have had.  The secret was the truffle oil drizzled over the greens.  Also, anything with goat cheese is a winner in my book!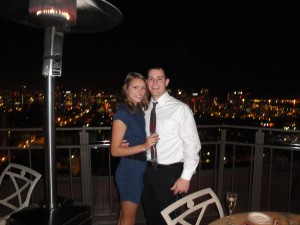 This cute couple got engaged right in front of us, and everyone else.  What fun!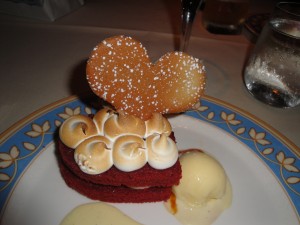 I'm skipping to dessert, because my entree photos came out a little dark.  This is red velvet cake and not only is it adorable, but it tasted fantastic!
And there ended a really fun night!